Penobscot Valley Howlers continue undefeated season into regional semifinals
The Howlers posted a 91-6 goal differential in the regular season
Published: Nov. 1, 2023 at 3:48 PM EDT
HOWLAND, Maine (WABI) - Penobscot Valley girls soccer completed a 14-0 regular season with a 91-6 goal differential.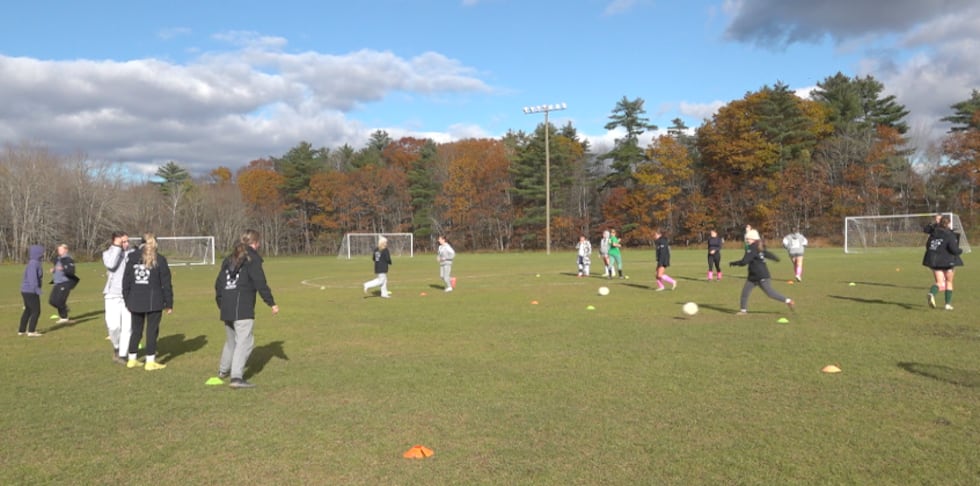 The Howlers have carried that momentum into the postseason with a 4-0 win over Bangor Christian in the Class D North Quarterfinals.
The program is chasing its first state championship since winning Class B crowns in 1983, 1985, and 1986.
PV was close in 2019 and 2022, winning Class D North.
The players explained why it's been such a magical season.
"It's definitely exciting going forward seeing these opponents being different than our regular season. We want what we didn't get last year. It's pretty big. We've (won regionals) for the past couple years. Hopefully we'll get to keep going," said Mia Neal, senior midfielder.
"We play and then realize we can be good. We see that, and then we want to work harder and harder to get even better than that day. I'm so thankful to be a part of a team like this," said Emma Potter, senior left back.
Now, it's onto the regional semifinals and a date with the Central Aroostook Panthers.
Thursday's kickoff is at 11 a.m. at Husson's Winkin Sports Complex.
Copyright 2023 WABI. All rights reserved.