Cooper Flagg's Nokomis teammates react to his college decision
Flagg committed to Duke on Monday
Published: Nov. 1, 2023 at 1:19 PM EDT
NEWPORT, Maine (WABI) - Cooper Flagg's commitment to Duke has the college basketball world buzzing.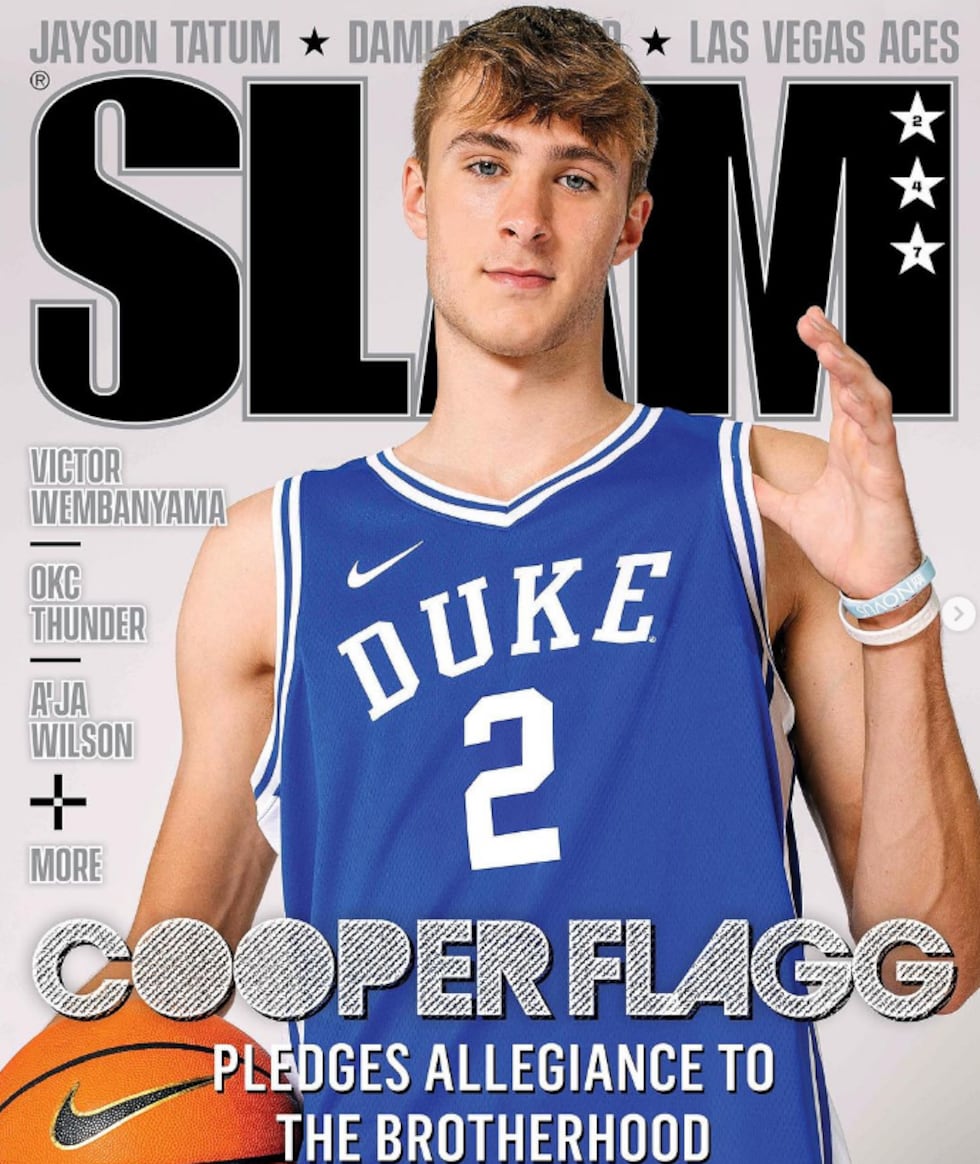 Before his move to Montverde Academy in Florida, Cooper and his twin brother, Ace, helped the Nokomis Warriors win the Class A State Boys Basketball Championship in 2022.
"I think it's awesome. Growing up with him and playing on that state championship team, we kind of knew that he was going to be a pretty special talent. Just to see him commit to what he would call his dream school, from a friend perspective, I couldn't be happier for him," said Alex Grant, senior point guard.
"I think it's pretty cool. Obviously, that's just a crazy school. From a friend perspective, it's pretty cool to see him work so hard all these years to have it start to pay off in the long run," said Dawson Townsend, junior shooting guard.
Grant and Townsend recalled how Cooper was as a teammate during their state championship season.
"He made the game so much easier for everyone. He pushed everyone else in practice. It's not every day a Maine team has someone who's 6′8″ or 6′9″ in practice contesting your shots. I think he made us a lot better," said Grant.
"He always pushed everyone in practice. He always included his teammates in everything that he did. He's a great kid on and off the court," said Townsend.
They'll be watching him on the biggest college and professional stages.
"It's really cool. I don't think it's clicked in for a lot of us yet because we've grown up with him literally ever since we were babies. To us, he's a normal person, but really he's pretty much a celebrity. It's cool to see that, go to Duke to watch his games, and watch him on TV. It's definitely cool," said Townsend.
"He's just got to keep grinding and working like we know he can. I think he'll get there," said Grant.
The sky's the limit for Newport's basketball star.
Dawson plans to visit Cooper for a week in Florida this month.
Alex said if Cooper ever joins the Celtics, he'll be ordering his season tickets fast.
Copyright 2023 WABI. All rights reserved.