Good Shepherd Food Bank's Auburn distribution center halts operations for shelter in place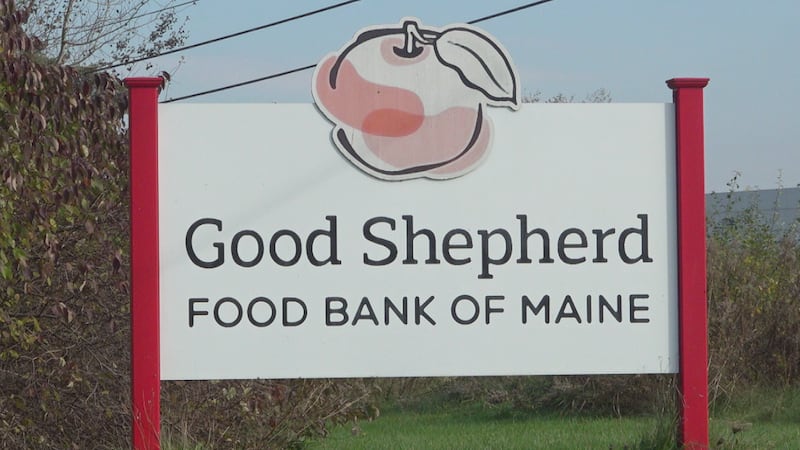 Published: Oct. 27, 2023 at 4:13 PM EDT
AUBURN, Maine (WABI) - While police continue the manhunt for the suspect in Wednesday's mass shootings, local organizations are struggling to provide to the surrounding communities under shelter in place orders.
"Good Shepherd Food Bank's headquarters are in Auburn, so within the area that is affected by the shelter in place. So, our Auburn Distribution Center, as well as our administrative offices in Yarmouth have been closed for Thursday and Friday," explains Vice President of Development & Communications Erin Fogg. "So, that has impacted our ability to move food from that Auburn location across the state as we would have normally."
Good Shepherd partners with local food pantries to provide food throughout the state. For pantries in the Lewiston/Auburn area, some are closed due to the shelter in place while others are offering alternatives like food boxes and limited appointments for pick-up.
Due to the halted operations in Auburn, Good Shepherd is relying on their other location in Hampden to provide food.
Fogg describes the efforts as, "We've been rerouting trucks who are arriving at our Auburn distribution center to make deliveries to Hampden, where we can still take those deliveries and take that food in. We're also looking to Feeding America and other food banks in the Northeast who have already reached out to us and offer their help."
Ensuring access to food is always essential and in times of crisis, it is more important than ever that community members and organizations make sure everyone eats.
"We're reminded in times like these how much our work does impact communities, when someone suddenly can't leave their home or can't go to work or do the things they might normally do," says Fogg. "We hear about our neighbors in these emergency situations, and so we just urge everyone at this time, it's so important to check on your neighbors, check on loved ones who are impacted by the shelter in place orders and make sure that they have what they need and support each other as we always do here in Maine."
Fogg says their Auburn location will be back to business as usual once the shelter in place order is lifted.
For more information on Good Shepherd, including a list on where to find partnered food pantries, visit their website.
Copyright 2023 WABI. All rights reserved.