Maine doctor explains how hospitals prepare for mass casualty events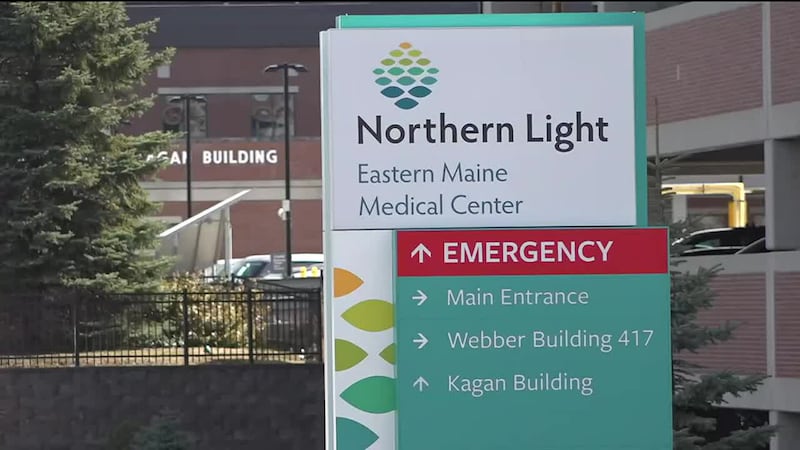 Published: Oct. 26, 2023 at 3:02 PM EDT
BANGOR, Maine (WABI) - Despite the rarity of mass casualty events in Maine, the threat of their occurrence can be anywhere at any time.
Dr. James Jarvis, MD and Director of Clinical Education at Northern Light Eastern Maine Medical Center, comments in response to the horrific shootings in Lewiston Wednesday night, "Certainly something on this scale is almost unprecedented."
The tragic events may have been unexpected, but Maine hospitals utilize preparation and coordination to provide swift necessary care in emergency events.
"Our trauma teams practice these kinds of things. They remain credentialed so that they can provide services, whether that be the victim of a car accident, or a victim of a tragic gunfire or any other kind of major accident," Dr. Jarvis describes as the process of preparing for mass casualty events. "We do have statewide agencies that help coordinate those kinds of things, and we do have what we call practice sessions where we actually either sit down and just go over things as a tabletop exercise, where what would happen if we had an increased need in an acute situation that overwhelmed our services. And then periodically, we will actually run those types of exercises as a real event."
Another major proponent of hospitals' preparation is coordination. Dr. Jarvis says Maine Medical Center and Central Maine Medical Center coordinated to respond to patients. He went on further to say that while Northern Light Eastern Maine Medical Center did not receive any patients from the shootings, they did receive patients who would have otherwise gone to these hospitals.
What a hospital considers a "mass casualty" event all depends on their scale, capacity, and location.
"From a healthcare standpoint, from us, it really has to do with how much resources are going to be needed or may be needed," explains Dr. Jarvis. "Very different in our more rural towns which already are stressed both with in terms of hospital bed availability, and emergency medical transport systems. Very distinctly different than in Bangor, Lewiston, or Portland where we have a little bit more of those services."
Not only do hospitals prepare to care for patients in the moment, but afterwards as well. These efforts to address grief or immense sadness mass casualty events generate extend not only to patients, but to staff and the public as well.
Dr. Jarvis recommends to anyone who may feel like they need to talk to reach out to your local healthcare provider to get connected to counseling services. You can also dial 988 to reach the Suicide and Crisis Lifeline.
"Of course, nobody can prepare us for when we're talking about such sadness that occurs after an event like this," says Dr. Jarvis. "But I think it is a constant reminder to those of us particularly those of us that deal in the realm of public health and preventative health, that we do need to continue these preparedness kind of things"
Copyright 2023 WABI. All rights reserved.