Bucksport man arrested on multiple charges following incident in Millinocket
A physical altercation ensued where Obrien assaulted an officer, striking him in the face multiple times, causing bleeding and injuries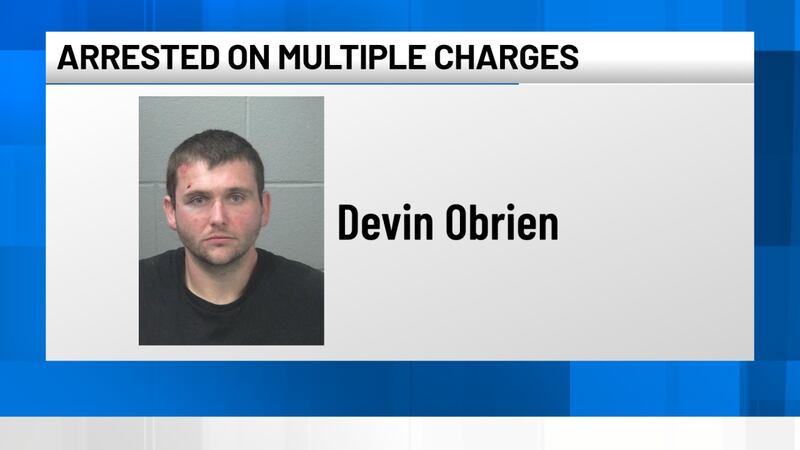 Published: Oct. 21, 2023 at 5:48 PM EDT
MILLINOCKET, Maine (WABI) - A Bucksport man is facing a lengthy list of charges following a traffic stop in Millinocket just before noon on Friday.
Authorities say Devin Obrien, 27, refused to stop for East Millinocket police driving recklessly and erratically on residential streets.
Official say after stopping the vehicle Obrien started fighting with an officer and a citizen watching from his home stepped in to assist after Obrien grabbed hold of the officer's taser and reached for his holster.
After this altercation, Obrien was taken into custody.
Police say Obrien was under the influence of alcohol and had a blood alcohol almost two times the legal limit.
The officer involved was treated for his injuries at Millinocket Regional Hospital.
Obrien was transported to the Penobscot County Jail.
Among the slew of charges, he faces are refusing to submit to arrest, violation of bail, assault on an officer, and driving to endanger.
The East Millinocket Police Department released a statement thanking the citizen that likely prevented serious injuries to the officer involved.
Copyright 2023 WABI. All rights reserved.