Waterville man found guilty on drug charges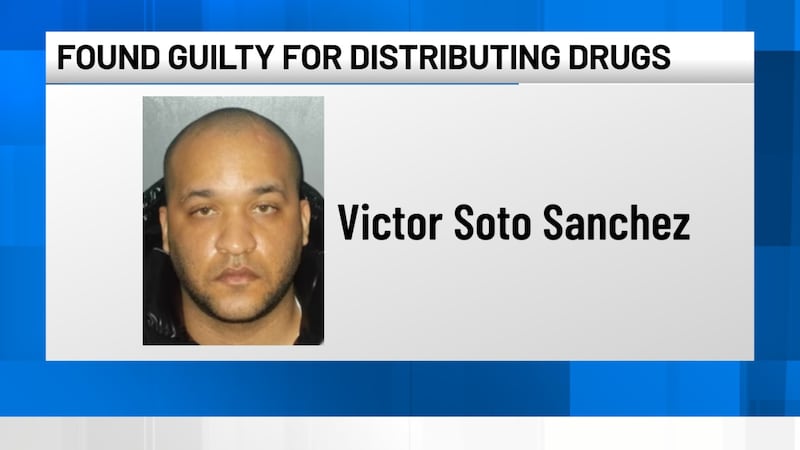 Published: Oct. 19, 2023 at 11:09 AM EDT
BANGOR, Maine (WABI) - A Waterville man was found guilty on Wednesday in federal court on drug charges.
Authorities say the street value of the drugs seized was estimated at more than $400,000.
Waterville police recieved information in 2021 that 39-year-old Victor Soto Sanchez was selling cocaine and fentanyl out of his apartment.
When law enforcement searched the apartment, they found around five pounds of fentanyl, almost five pounds of cocaine, more than $5,000 in cash, and several firearms.
Copyright 2023 WABI. All rights reserved.