Maine teen accused of trying to have someone killed will remain free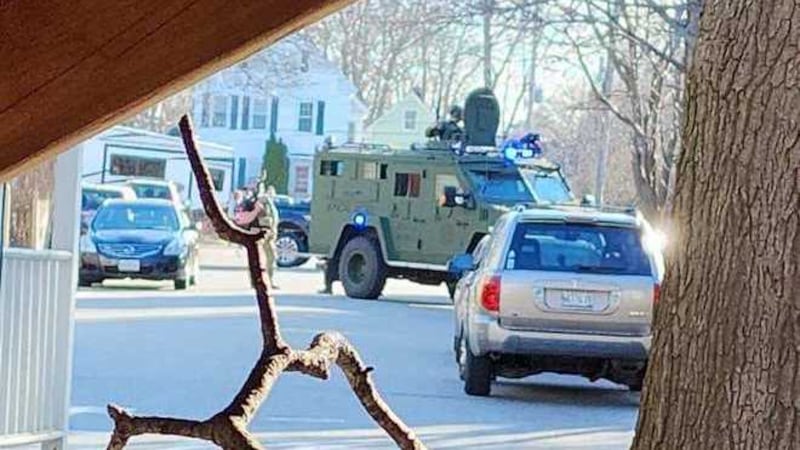 Published: Oct. 19, 2023 at 12:22 PM EDT
PORTLAND, Maine (WMTW) - A South Portland teenager accused of trying to convince someone to murder a member of the South Portland High School community made his initial court appearance Thursday.
Tristan Hamilton, 17, is charged with criminal solicitation. He is also charged with arson for an incident that, according to a juvenile petition, happened in January and April of this year.
The final charge listed in the petition is terrorizing for allegedly making a throat-slitting gesture at someone else between May and August of this year. Hamilton has denied all charges.
Thursday, a Cumberland County District Court judge denied the state's request to detain Hamilton, saying there is no reason to believe the public is at risk.
"This is an extreme level of violence directed towards multiple individuals," prosecutors said. "The juvenile should be in detention."
Hamilton was arrested in April but was released from the Long Creek Youth Development Center, with conditions, and has been out for more than five months.
The state said Hamilton had violated his conditions of release, citing an instance of Hamilton dropping off a friend at South Portland High School and showing up at an off-campus school field trip.
Tristan's Juvenile Community Corrections Officer denied this, saying that besides some gray areas, Hamilton has been in compliance with the conditions.
The judge Thursday did add some additional restrictions to Hamilton's conditions of release, including no contact with the alleged victim and prohibiting Hamilton from the grounds of South Portland High School and any school events organized for the public.
The court then ordered a forensic evaluation to see if Hamilton would be tried as an adult. He is due back in court at the end of December.
In April, South Portland police said a Portland-based SWAT team was called in to assist in the arrest of a person at a home on Elm Street.
In a brief statement soon after the police response, Chief Dan Ahern said several threats "to cause serious harm to individuals and groups using specific weapons were verified."
Also facing charges is Hamilton's father, Adam Hamilton.
According to a grand jury indictment, he tried to prevent his son's arrest in April.
Adam Hamilton is charged with hindering apprehension, obstruction and refusing to submit to arrest.
Copyright 2023 WABI. All rights reserved.