2 arrested after reported burglary in Bangor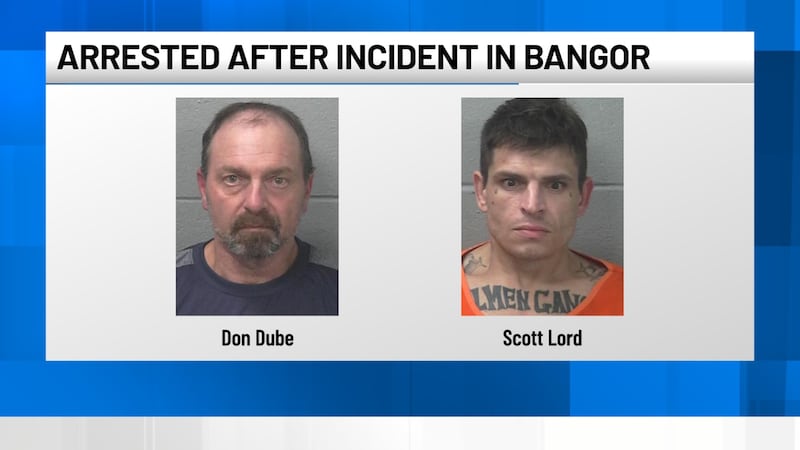 Published: Oct. 16, 2023 at 6:59 PM EDT
BANGOR, Maine (WABI) - Two men are facing charges after a reported burglary in Bangor this weekend.
Bangor Police say just before 11 p.m. Saturday, they were called to Hammond Street.
Officers say they found a van with two suspects inside.
Police say while talking to 53-year-old Don Dube of Newburgh and 36-year-old Scott Lord of Bangor, a handgun was seen in the passenger area of the van.
Authorities say a search of the van turned up illegal drugs.
Lord is facing several charges including possession of firearms by prohibited person and aggravated drug trafficking.
Dube is charged with aggravated drug trafficking and drug possession.
Both men were taken to Penobscot County Jail.
Copyright 2023 WABI. All rights reserved.