Derek Robertson wins CAA Co-Offensive Player of the Week
He passed for 394 yards and five touchdowns, both career highs, in Saturday's 56-28 win over Stony Brook
Published: Oct. 3, 2023 at 12:50 PM EDT
ORONO, Maine (WABI) - Derek Robertson is coming off his best game as a Black Bears quarterback.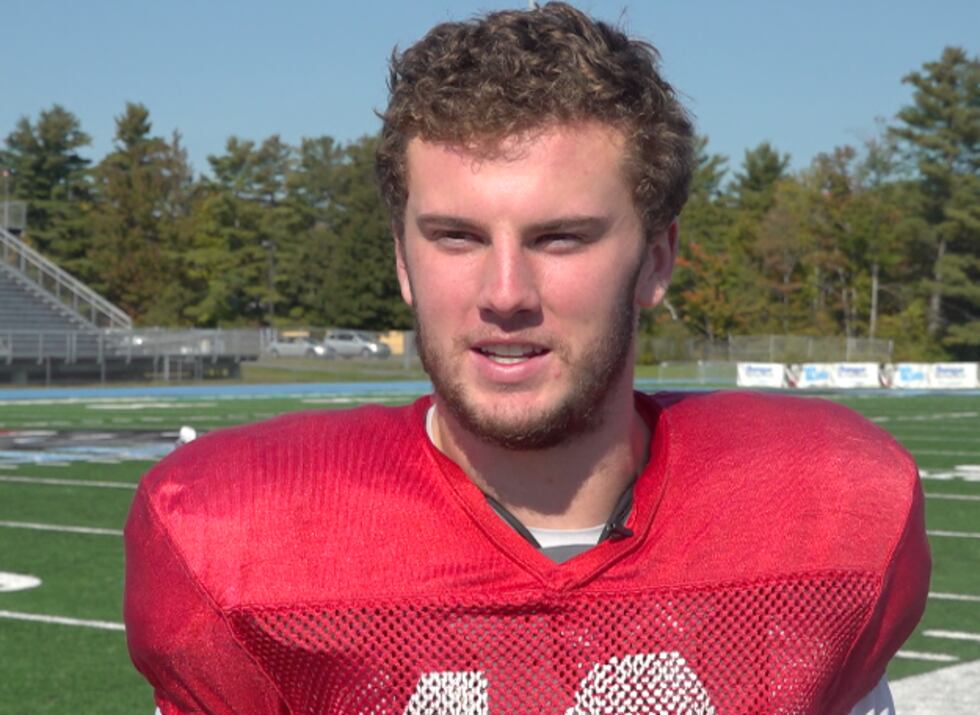 He won CAA Co-Offensive Player of the Week with 394 passing yards and five touchdown passes, both career highs.
"There was definitely a couple (games) back in the day that were pretty good. It was awesome and fun to be out here being able to make plays with the guys and everybody getting excited," said Robertson, senior quarterback.
The Black Bears' hard work paid off in a 56-28 win over Stony Brook on Saturday.
"We knew it was coming. There's a special group out there that we have on offense, defense, and special teams. It finally clicked, and it showed. It just makes me happy when I see guys making plays because of the work that they put in every single day, the receivers, the O-Line, the running backs, and tight ends. Those guys work tirelessly every single day," said Robertson.
The coaches have seen Robertson's progression.
"He's been working hard and diligently. He's in the office all the time watching tape and applies himself. Everything kind of came together, everything around him, and the offense did a great job. They'll continue to improve every week," said Jordan Stevens, head coach.
Maine players don't want to stop at one conference win.
"We're onto Richmond. We've got another one coming up, and we're excited for it," said Robertson.
Kickoff is Saturday at 3:30 p.m. on FloSports.TV.
Robertson shared the award with Towson quarterback Nathan Kent.
He passed for 252 yards and a career-high five touchdowns while rushing for 68 yards in the Tigers' 54-51 overtime win over No. 14 New Hampshire.
Copyright 2023 WABI. All rights reserved.