Car crashes into wall at Pineland Farms Potato Company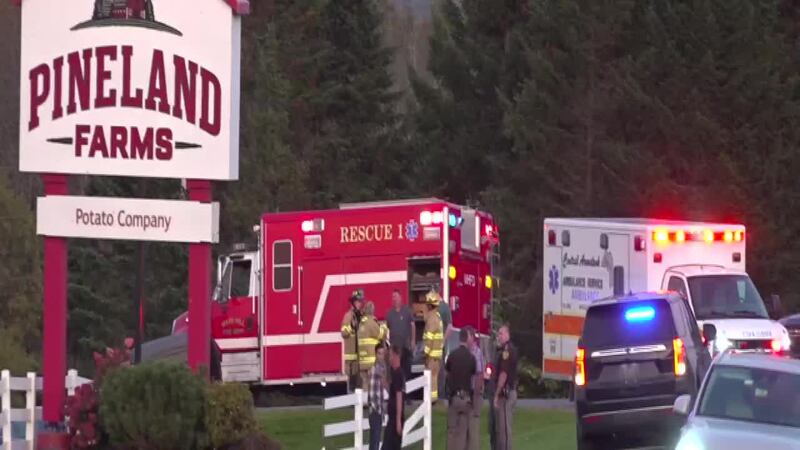 Published: Oct. 3, 2023 at 11:46 AM EDT
MARS HILL, Maine (WABI) - No one was hurt after a man crashed his car into a wall and some cars at the Pineland Farms Potato Company in Mars Hill Monday night.
Officials say 49-year-old Ernest Richardson of Bridgton, was driving on Benjamin Street when he went off the road and hit a stone retaining wall and fence at Pineland Farms.
Aroostook County Sheriff's Office says he hit two other vehicles in the Pineland Farms parking lot.
No one was in them.
They did not say what caused the crash.
Copyright 2023 WABI. All rights reserved.