Mr. Maine Basketball John Shea returns to Black Bears lineup after 2022-23 season-ending injury
Shea had two surgeries over the course of last year
Published: Oct. 2, 2023 at 5:39 PM EDT
ORONO, Maine (WABI) - Edward Little's John Shea is back on the court for the Black Bears after a long road back from injury.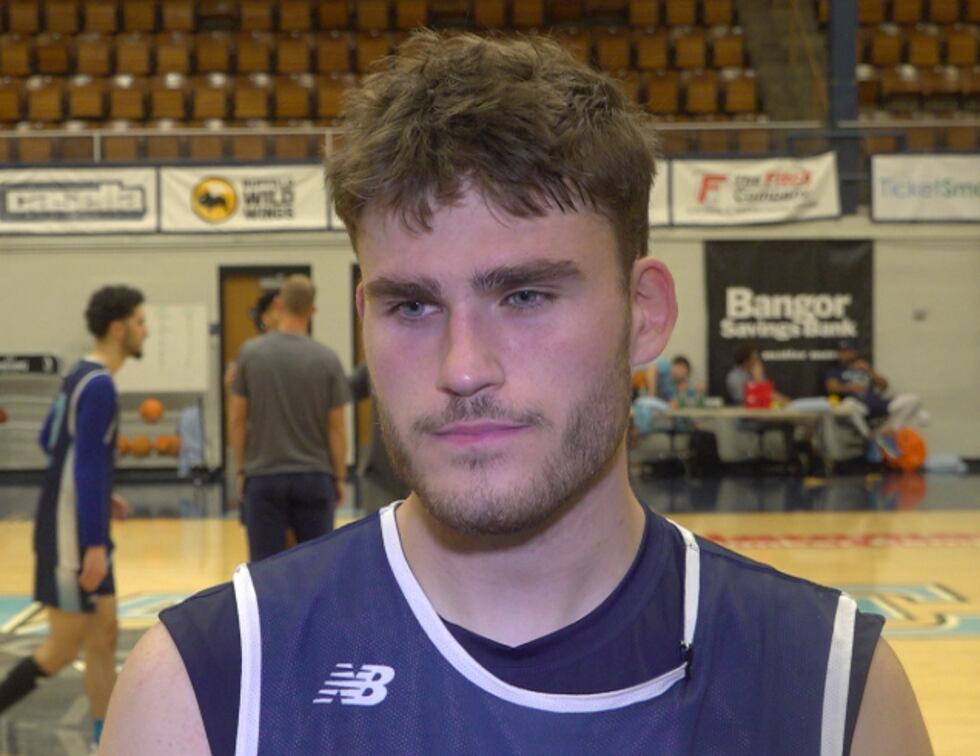 "So, I got injured last September. I had a labral tear and some bone spurs in both my hips. So, I had both of those surgeries. The first one was in December, and the second one was in April. This is my second week back. It was a long year process. I was out probably the first week in September last year. I just got cleared last Tuesday," said Shea, sophomore forward.
He was still able to help the team from the sidelines.
"He did whatever we asked him to do. He helped out with the scoreboard. He helped out with stats in practice. That's who he is. You get to know John. He's a tremendous young man with a great personality. It was a blessing to have him in that role, just to be able to help us in any way we needed," said Chris Markwood, head coach.
"(I did) really just anything I could to be the biggest help I could and the best teammate I could at the same time," said Shea.
Now, he's ready to help the team on the court.
"I'm a perfectionist. I like to get everything right the first time. But in reality, it's just not how it happens. It's taken me a little while. My teammates and coaches, coaches especially, have just been great. This is where I've wanted to be the whole time through my high school career, and I'm just very grateful Coach Markwood has given me the opportunity," said Shea.
The Black Bears tip off with a trip to Charlotte on Nov. 6.
Copyright 2023 WABI. All rights reserved.