Maine football wins first game of 2023 season
Saturday's 56-28 victory over Stony Brook brought the Black Bears' record to 1-4
Published: Oct. 2, 2023 at 11:47 AM EDT
ORONO, Maine (WABI) - Maine football earned its first victory of the season on Saturday.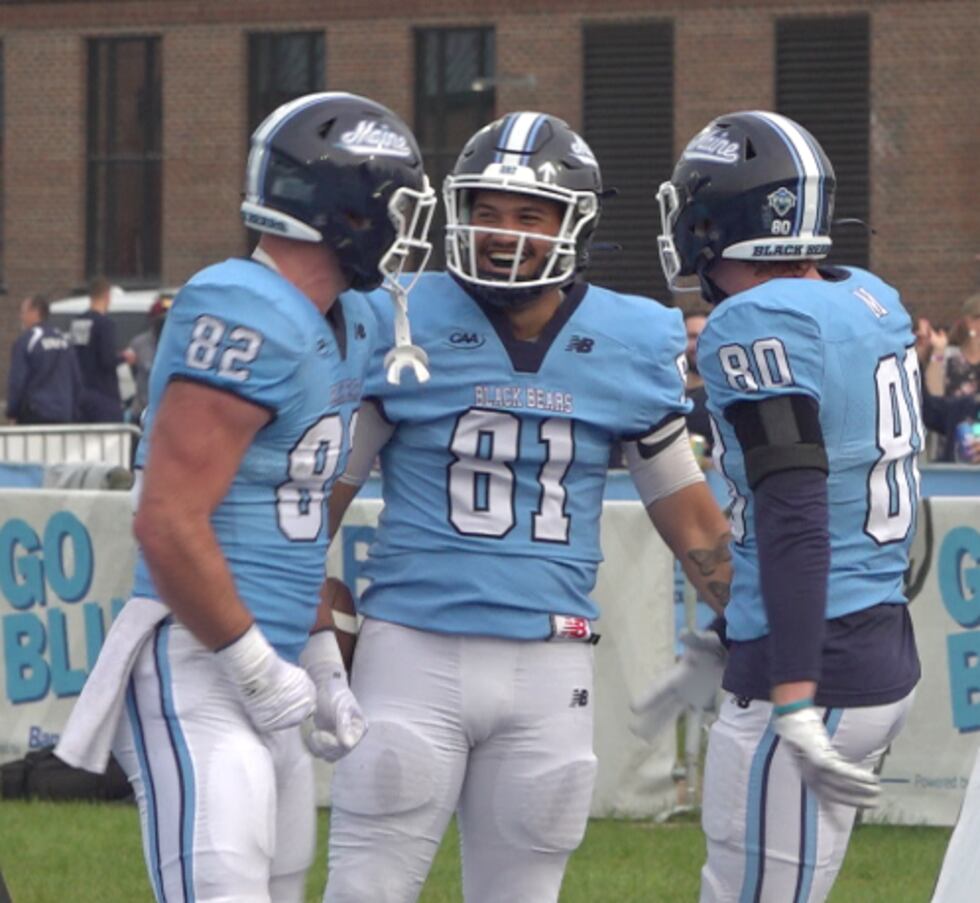 Head coach Jordan Stevens was pleased with the team's effort on game day, and leading up to this first win, in this week's CAA Coaches Media Call.
The Black Bears were ready to play right from the opening kickoff in their 56-28 win over Stony Brook.
"It was great to get the win at home here. I thought we started off really fast and were able keep that momentum and focus throughout the first three quarters. It's just really good to get a win for the players and coaches here. I'm excited to get that rolling," said Jordan Stevens, head coach.
The offense was clicking, and it even led to a pair of trick play touchdowns in the first quarter.
"We were much more efficient on first and second down. We moved the ball in a much more efficient way. Any time you do that, you're able to open up the playbook a little bit more. That's something that we hadn't really had the opportunity to do. Outside of the FIU game, we hadn't gotten into that rhythm on offense. Those certain types of plays are always there," said Stevens.
The team's building process paid dividends.
"The players are doing all the right things. I want them to feel that way. On the big scheme of things, it's one win. We have a long season ahead still. We're really just focused in on making the improvements that we need to make from this past game against Stony Brook to Richmond," said Stevens.
Maine faces the Spiders on Saturday at 3:30 p.m. in Richmond.
You can watch the game by logging onto the FloFootball web site.
Derek Robertson was named CAA Co-Offensive Player of the week after passing for 394 yards and five touchdowns, both career highs.
Copyright 2023 WABI. All rights reserved.