Maine Congresswoman Chellie Pingree expects federal government shutdown this weekend
Pingree: "Shutting down the government is not good for our state or any other state"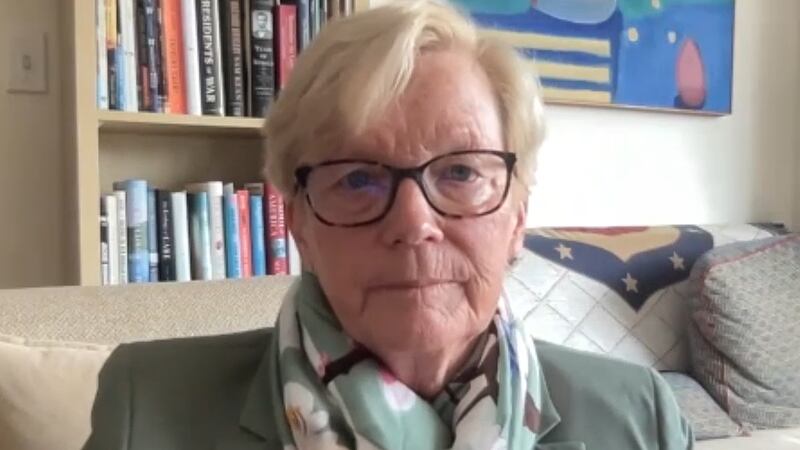 Published: Sep. 30, 2023 at 3:13 AM EDT
Maine (WMTW) - One day before federal government spending is set to expire, Maine Congresswoman Chellie Pingree said there's no good reason to shut down government, but's she's not optimistic that will be averted.
Pingree, a Democrat, said one obstacle is that the slim Republican House majority refuses to consider a budget bill that has bipartisan support.
In an interview with our media partner, WMTW, on Friday, Pingree said 13,000 federal employees in Maine, including active-duty military personnel, will not get paid during a shutdown.
Pingree said, "More than anything else, we will be asking many federal employees to go to work or take a furlough, and that means no paycheck. So, that's 13,000 people who have to figure out how to pay their mortgage, how to put food on the table."
Pingree said her constituents should expect to receive their Social Security during a shutdown, but they won't be able to apply for certain benefits, like the Supplemental Nutrition Assistance Program (SNAP) or the Women, Infants, and Children program (WIC).
Pingree also warned a shutdown could hurt Maine's hospitality industry.
"Acadia National Park will shut down," Pingree said. "That has a huge impact on all the people planning to visit our state, but think about communities on Mount Desert Island, the hotel owners, the restaurant owners, all of whom will have cancelled reservations."
Republicans currently hold 221 House seat to the Democrats' 212, with two vacant seats previously split between the two parties.
"This particular majority in the House, which is a very slim majority, has told the Speaker, Kevin McCarthy, 'If you cooperate with any Democrats, we will kick you out of office,'" Pingree said. "They're doing everything to kind of hurl us toward a shutdown, and that's not good for anybody – shutting down the government is not good for our state or any other state."
Pingree said the Continuing Resolution offered by House Republicans on Friday, to keep the government funded for another month, was "so crazy, that nobody would agreed to it."
The bill, which failed to pass, would have cut spending for many domestic programs about about 30%, Pingree said, including nutrition programs, public housing vouchers, and suicide hotlines, while the CR would have shrunk the Low Income Energy Assistance Program (LIHEAP), relied upon by thousands of Maine residents, by more than 70%.
"Their extreme members have control," Pingree said.
Pingree has represented Southern Maine's 1st Congressional District since 2009 and is a senior member of the House Appropriations Committee.
Copyright 2023 WABI. All rights reserved.