Thousands of Maine families at risk of losing key food benefit in government shutdown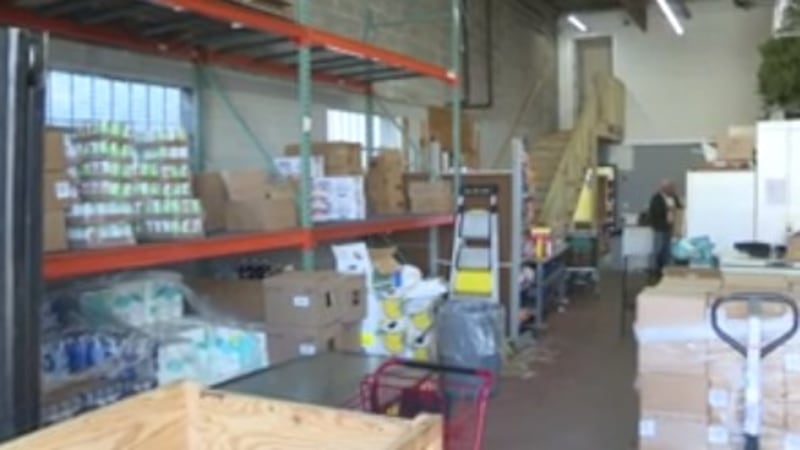 Published: Sep. 28, 2023 at 6:47 AM EDT
AUGUSTA, Maine (WMTW) - A key nutritional benefit may be at risk for thousands of Maine families in the case of a federal government shutdown on Saturday.
The Special Supplemental Nutrition Program for Women, Infants, and Children, commonly known as WIC benefits, would expire at the federal level. The program serves pregnant and postpartum women along with infants under the age of 5.
The program provides nutritional services including fruit and vegetable vouchers and other healthy foods to beneficiaries.
The program serves about 39% of all infants according to the USDA.
In Maine, around 18,500 people receive WIC benefits. Advocates say losing those benefits would be another setback for families following the elimination of the child tax credit and the cutting of SNAP benefits earlier this year.
"Any loss in those benefits will increase food insecurity," said Amanda Marino, the Advocacy and Leadership Program Manager at the Good Shepherd Food Bank. "And there's tremendous evidence of how even short periods of food insecurity affect infants and children and their development. So this will be a devastating outcome."
The Maine Department of Health and Human Services says it will be able to temporarily fund WIC at the state level, but that there will still be setbacks in the case of a shutdown.
"Unlike other states that would have to immediately cease WIC benefits in the event of a federal government shutdown, Maine has sufficient funding to maintain WIC benefits for the time being," DHHS said in a statement to Maine's Total Coverage. "However, a federal shutdown would mean that Maine would have to pursue limits including halting issuance of benefits for new applicants starting in late October and, for the first time in the program's history, creating a waiting list."
Copyright 2023 WABI. All rights reserved.