Man accused of street racing before deadly Turner crash arrested again for alleged speeding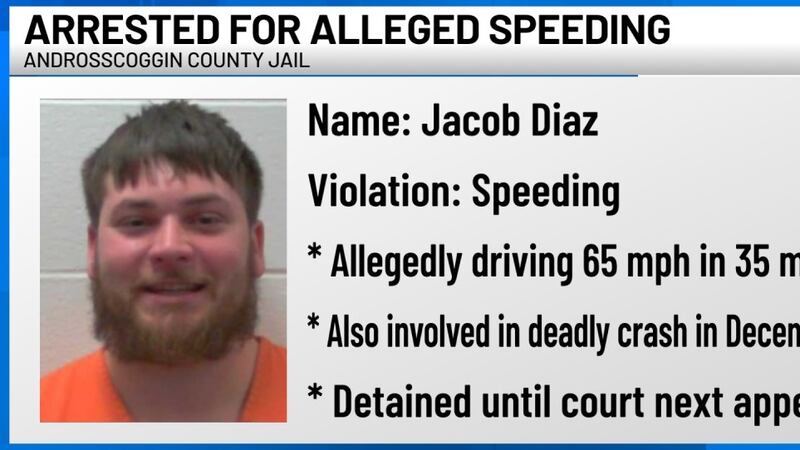 Published: Sep. 28, 2023 at 6:31 AM EDT
GREENE, Maine (WMTW) - A man who was out on bail after being charged in connection with a deadly crash in Turner last year is facing new charges.
In Androscoggin County Court Wednesday, Jacob Diaz pleaded not guilty to charges including criminal speeding.
Investigators say he was arrested in Greene on Monday for allegedly driving 65 mph in a 35-mph zone on College Road.
He is also charged with violating conditions of release.
In December, police say Diaz was racing another truck on Route 4 in Turner when he hit another car, killing the driver, Carol Ivers.
Diaz will remain in custody until his next court appearance.
Charges from both incidents will be combined into a single case.
Copyright 2023 WABI. All rights reserved.