'I just want to be here with him': Orrington mom needs kidney donor
Published: Sep. 27, 2023 at 6:30 PM EDT
ORRINGTON, Maine (WABI) - An Orrington mother and her family are asking for help -- she needs a kidney.
She knows finding a donor would be a miracle --- but it would keep her around to watch her miracle grow up -- her son.
Elizabeth Dowling says her son, Eli, is her whole world.
"We tried for seven years to have him. I stopped trying and got pregnant. And then I had him at 28 weeks and he was in NICU for almost four months," says Dowling.
Now, she's fighting to be there for her son for as long as she can.
Liz needs a kidney after years of medical issues including being diagnosed with diabetes at age 11.
She's finally been placed on the kidney and pancreas transplant list at Massachusetts General Hospital in Boston. "Actually, on the transplant for a kidney and pancreas but that you can only get through a deceased donor," she says. "I don't want anybody to have to give it to me, but I just want to be here with him."
"She's grown up to be good mom. A gentle soul," says her lifelong friend, Kelly Brooks. She says, "It's a kidney for not just her, but for her little boy."
To anyone who would consider being a donor for her --"I would say thank you and you're an angel. For helping when you didn't have to," says Dowling.
For more information on how to help find out if you are a match: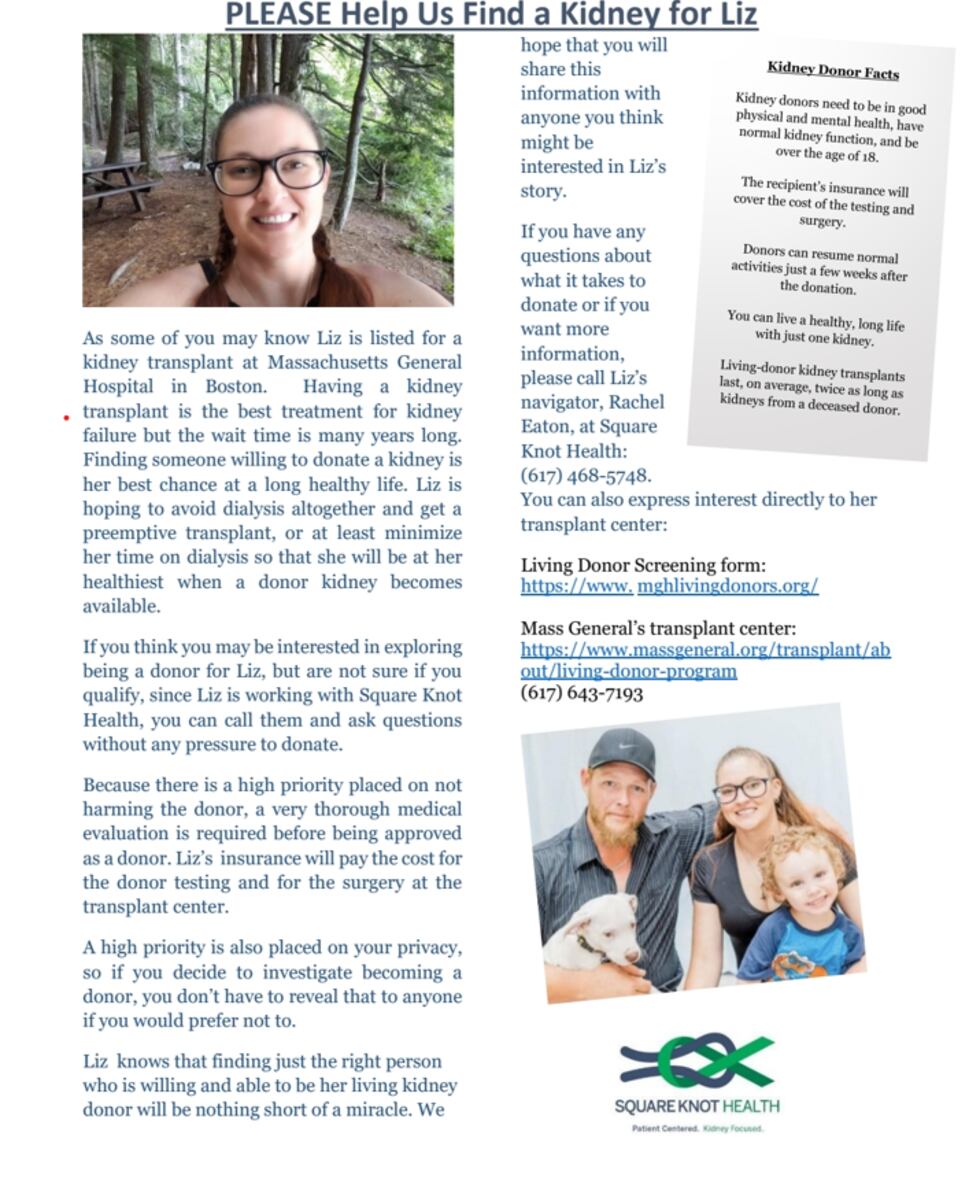 To donate: Elizabeth's kidney transplant (paypal.com)
Copyright 2023 WABI. All rights reserved.