Maine football drops third-straight game against ranked opponent in 2023 season
No. 5 William & Mary defeated Black Bears, 28-3, on Saturday
Published: Sep. 25, 2023 at 3:21 PM EDT
ORONO, Maine (WABI) - The Black Bears are 0-4 to start the 2023 season, but it's not without stiff competition.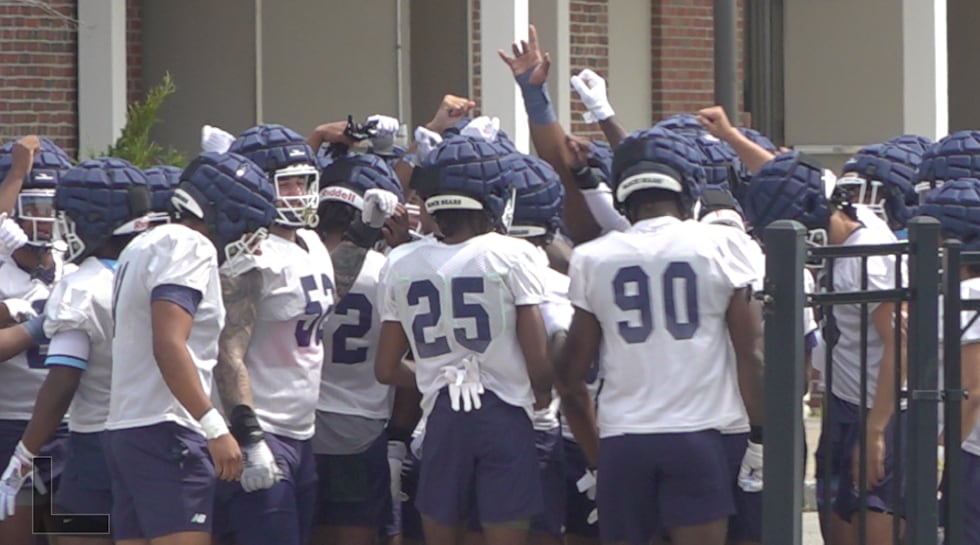 Maine's last three games have been up against No. 2 North Dakota State, No. 20 Rhode Island, and No. 5 William & Mary.
Head coach Jordan Stevens gave his take on the continuing conference schedule in this week's CAA Media Call.
Maine trailed No. 5 William & Mary 7-3 at the half, but couldn't hang around the rest of the way.
"We competed hard and kept the game really close up until really the third quarter. The turnover we had on the opening drive on offense allowed them to get up two scores. From there, I thought we did do a nice job of just making them earn everything on offense," said Jordan Stevens, head coach.
Coach Stevens says the Black Bears need to seize chances.
"Our margin for error is very small. It is in this league, so we have to capitalize on times when we need to convert or make a play," said Stevens.
Derek Robertson was 10-22 for 85 yards passing and an interception while taking three sacks. Stevens says Robertson will continue to start.
"We're going to continue to stay the course and continue to push forward. Everything's always being evaluated. We're excited about our plan coming up this week and the opponent that we have," said Stevens.
Next up is Stony Brook on Saturday at 3:30 p.m. in Orono.
"We're going to need to make sure that we take care of the football, first and foremost. That's something that we've improved throughout the year. It was our best game against William & Mary in terms of taking care of the field position. That really is what kept us in the game: being able to maintain that field position. That's something that we're going to want to do this game as well," said Stevens.
The Black Bears will look to improve to 1-4.
Saturday's matchup with the Seawolves is just Maine's second home game this fall.
It's Military Appreciation and Hall of Fame Recognition Day at Alfond Stadium.
Copyright 2023 WABI. All rights reserved.