Skate With the Bears is back at the Alfond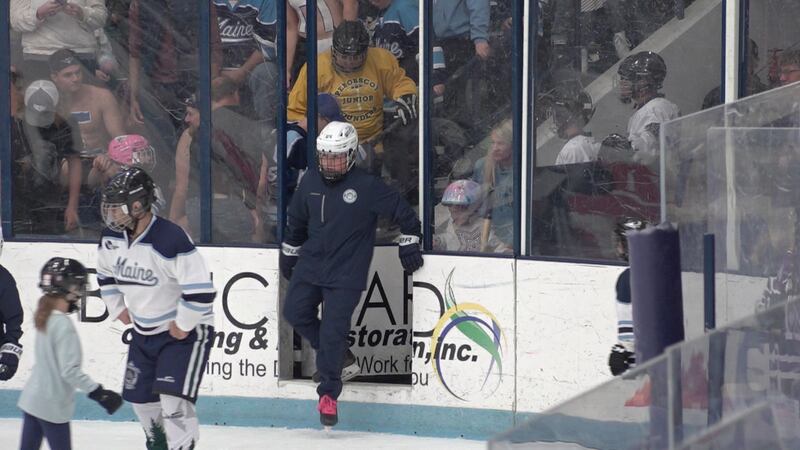 Published: Sep. 24, 2023 at 7:20 PM EDT
ORONO, Maine (WABI) -If you ever wanted to skate alongside the UMaine Black Bears, today was your chance.
People of all ages made it out to the Alfond Arena to take the ice and meet the players.
With hockey season just around the corner, those who made it out got to see a practice before lacing up their skates.
Players, and Bananas were happy to take pictures and sign autographs for fans as they spent some time on the ice.
"It's been good. I've been coming to camp here since 2005 in the Travis Ramsey days, Ben Bishop days and all that. It's wicked awesome!" said Maine Highlander Kristaan Joliat.
"It's a miracle! I've always wanted to play for Maine, and yeah, it's beautiful in here." said Landon, a Maine Hockey fan.
Skate with the Bears is an annual event and is always free of charge.
If you're looking to see the Black Bears in action, they have a home opener against Rensselaer Polytechnic Institute on October 12th at the Alfond, as well as an exhibition game against University of New Hampshire on October 7th in Waterville.
Copyright 2023 WABI. All rights reserved.