Correctional officer at Penobscot County Jail arrested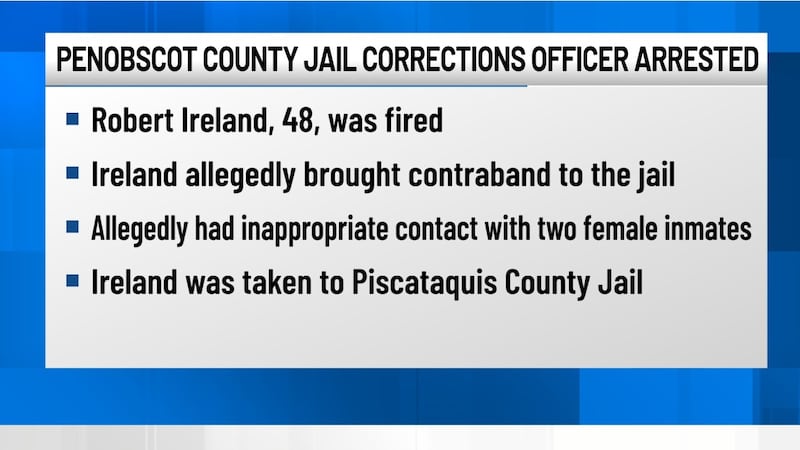 Published: Sep. 22, 2023 at 6:06 PM EDT
BANGOR, Maine (WABI) - A correctional officer at the Penobscot County Jail has been arrested after authorities say he allegedly brought in contraband and had inappropriate contact with two female inmates.
Robert Ireland, 48, of Old Town is charged with two counts of gross sexual assault and trafficking of tobacco in an adult correctional facility.
On Tuesday, Correctional Supervisors say they received information from an inmate, stating that Ireland was bringing electronic smoking devices and other contraband into the jail.
The sheriff's office says within 12 hours of receiving the information Ireland was fired.
We're told he was hired in July and had only been working in the cell block since August.
Friday, Ireland was taken to the Piscataquis County Jail.
Copyright 2023 WABI. All rights reserved.