Sunny End to Summer, Few Showers Possible This Weekend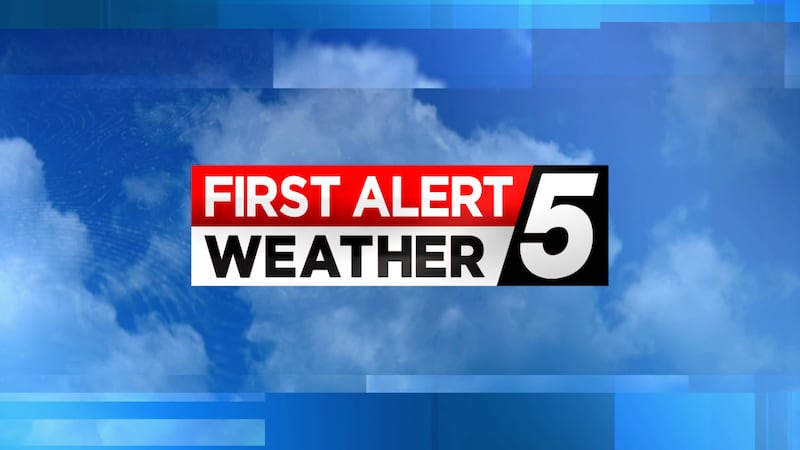 Published: Sep. 21, 2023 at 3:50 PM EDT
|
Updated: Sep. 22, 2023 at 4:53 AM EDT
BANGOR, Maine (WABI) - Our Friday will be another gorgeous day with mostly sunny skies. High temperatures will reach the upper 60′s to around 70 inland. Onshore flow will keep temperatures a bit cooler along the coast, with highs reaching the low to mid 60′s. High pressure will begin to slip off to our east Friday night as a tropical low pressure system to our south begins to creep northward. Expect increasing clouds overnight Friday into the day on Saturday. Saturday will be mostly cloudy with highs reaching lower 60′s along the coast to mid 60′s inland with some spots touching 70 across far northern Maine. Deep tropical moisture will advect northward due to a weak tropical low pressure system moving into the mid-Atlantic states. Models have been flipping back and forth with how far north the rain will go. But it does look like the best chance for some rain showers will be along the coast, with less of a chance as you head further inland. The time frame for possible showers will be Saturday night into Sunday morning. Expect some isolated showers to start the day on Sunday, staying mostly dry with mostly cloudy skies for the afternoon.
Models have been hinting at cut-off upper-level low pressure system sitting over the region next week. If this were to pan out we would have the possibility for showers everyday. However, other models have the upper-level low farther to our east over the gulf of Maine, which would keep us on the drier side. As of right now it looks like Monday could feature some showers, with the rest of the week staying on the drier side.
TODAY: Mostly sunny skies, highs in the upper 60′s to around 70 inland, low to mid 60′s along the coast. Light and variable wind.
SATURDAY: Mostly cloudy to overcast, showers possible Saturday night. Highs reach the low 60′s along the coast to mid 60′s inland.
SUNDAY: AM showers, mostly cloudy, highs in the mid 60′s.
MONDAY: Showers possible, highs reach the low to mid 60′s.
TUESDAY: partly to mostly cloudy, showers possible. Highs in the lower 60′s.
Copyright 2023 WABI. All rights reserved.