No injuries reported after house fire in Plymouth
The Red Cross has been called in to help assist the homeowners
Published: Sep. 21, 2023 at 1:24 PM EDT
|
Updated: Sep. 21, 2023 at 1:50 PM EDT
PLYMOUTH, Maine (WABI) - No one was hurt following a fire that destroyed a home in Plymouth Thursday near the Etna/Plymouth town line.
Crews from more than a half dozen departments responded to the fire on Elm Street just after noon to find fire quickly spreading through the home and up to the attic.
Plymouth Fire Chief Tyler Dean tells us a couple was home at the time the fire broke out.
The wife was in the kitchen cooking and the husband was outside in the garden when he spotted smoke.
Fire officials say the homeowners were burning cardboard at the time the fire broke out.
The Red Cross has been called in to help assist the homeowners.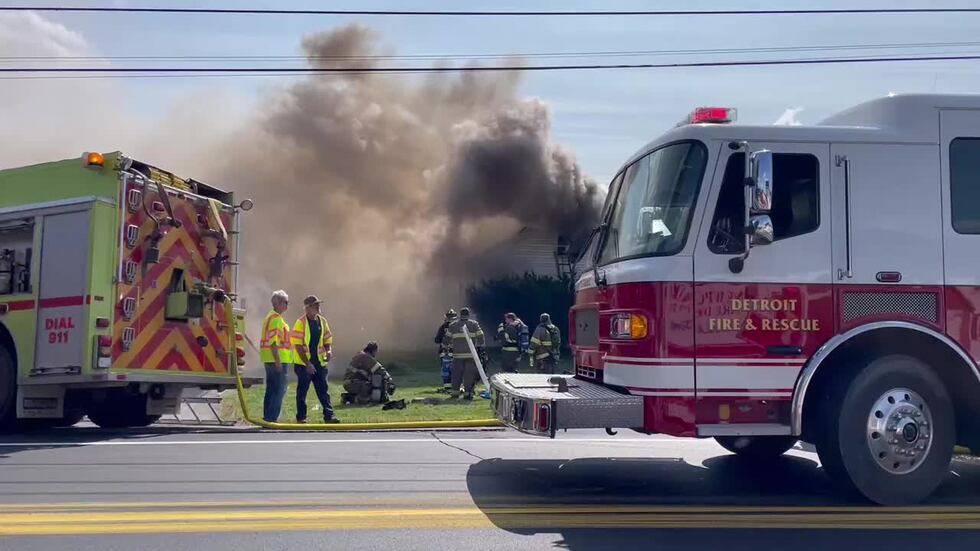 Copyright 2023 WABI. All rights reserved.