3 injured in crash that sent car into utility pole in Fairfield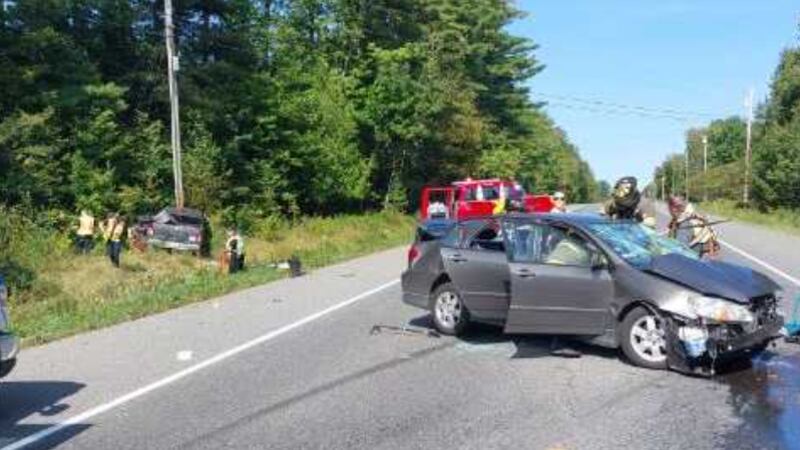 Published: Sep. 21, 2023 at 6:39 PM EDT
FAIRFIELD, Maine (WABI) - Three people were injured in a crash in Fairfield Thursday morning.
According to investigators, 72-year-old John Pierce from New Hampshire failed to yield when he left a convenience store parking lot on Norridgewock Road around 10:53 a.m.
Pierce's car hit a vehicle driven by Walter Lamont, 78. Authorities say after being hit, Lamont's car went into a ditch and hit a Central Maine Power utility pole, causing it to break.
During the crash, a small black down escaped from one of the vehicles and is still missing. Officials have not said which car the dog escaped from.
Lamont and his wife, Anne Lamont, were taken to a hospital for minor injuries.
Pierce was also taken to a hospital. His condition has not been released. Authorities said after arriving to Maine General, he was flown to Eastern Maine Medical Center.
Copyright 2023 WABI. All rights reserved.