Denver Zoo welcomes new baby orangutan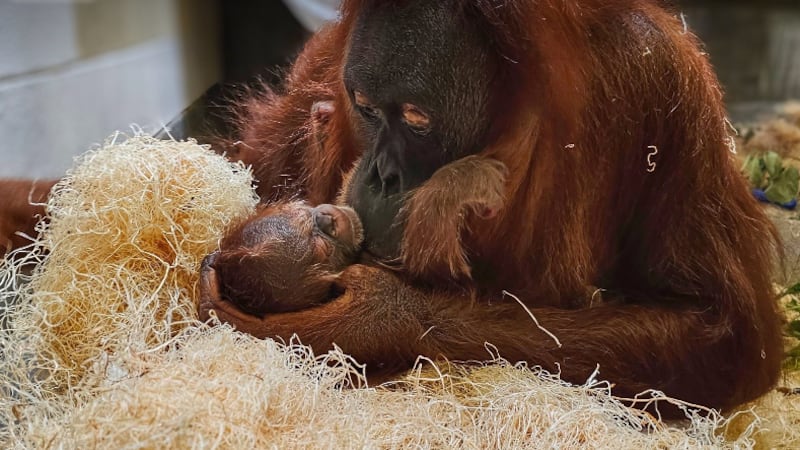 Published: Sep. 2, 2023 at 1:13 AM EDT
(CNN) - The Denver Zoo is celebrating its newest, and possibly cutest, resident.
The zoo announced one of its Sumatran orangutans, Eirina, gave birth to a healthy baby on Sunday, Aug. 27.
Zoo officials believe the little one is a female, but a name has not yet been determined.
The zoo says they will be conducting a DNA test in the coming weeks to determine who the proud father is.
There is an extra reason for the zoo to celebrate the newest addition.
Sumatran orangutans are listed as critically endangered by the International Union for Conservation of Nature.
Their population in the wild is rapidly declining due to habitat loss, illegal hunting and the black-market pet trade.
Copyright 2023 CNN Newsource. All rights reserved.