State and local leaders respond to neo-Nazi rally in Augusta on Saturday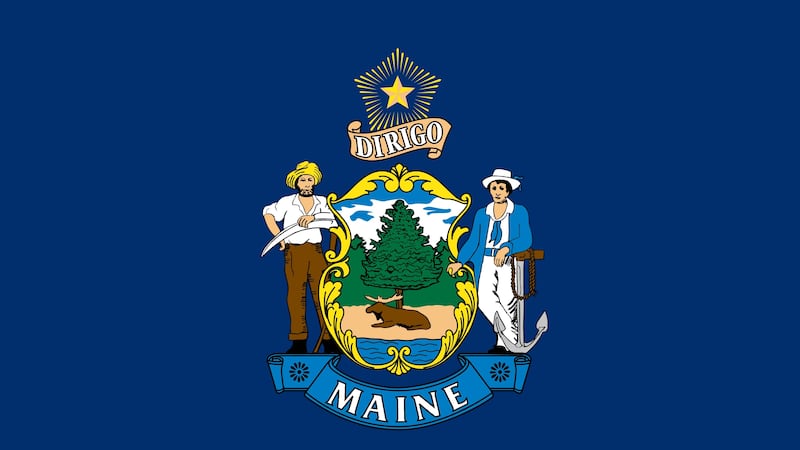 Published: Aug. 15, 2023 at 7:20 AM EDT
AUGUSTA, Maine (WMTW) - A neo-Nazi rally took place in Augusta near the State Building and the Blaine House on Saturday afternoon.
Members of a group called the National Social Club or NSC 131, were seen chanting around the State House on Saturday, and holding up a sign that read "Keep New England white."
Capitol police, along with the Augusta Police Department, say they were made aware of the rally that happened in the area of Capitol Street and State Street just before 3:30 p.m.
Officials say approximately 25 demonstrators were in attendance, and the demonstration was peaceful, with no damage caused to any state or city property.
First Amendment lawyers say this group's rally although offensive to many is protected under the First Amendment.
They also noted that hate speech alone is not illegal in Maine, which can make it very difficult for government officials to put a stop to it.
Governor Mills released a statement in response to the demonstration, which read in part:
"There is no home for white supremacy, antisemitism, or hate of any kind in Maine, and I stand with the overwhelming majority of Maine people who reject ideologies of hatred and intolerance and those who promote them."
The Speaker of the Maine House of Representatives Rachel Talbot Ross also made a statement in reaction to the demonstration.
"I cannot say this strongly enough: there needs to be zero tolerance for white nationalist groups' behavior or intimidation. The events that transpired yesterday are an ongoing escalation by a group that is seemingly emboldened, and we must call out their abhorrent beliefs and actions. As Speaker of the House, I will be relentless in driving a campaign against this racist behavior that has no place in Maine," Talbot Ross said.
The Council on American-Islamic Relations responding by saying:
"We stand in solidarity with all Americans against any attempts to promote racism, white supremacy or any other form of bigotry."
After the rally, Mayor Mark Obrien says many of his constituents reached out to voice their concerns.
"It was very distressing disturbing to have that occur here in Augusta because it's not reflective of Augusta at all. Augusta is a very welcoming community you know hate has not place here it has no place anywhere," said Obrien.
Copyright 2023 WABI. All rights reserved.