Maine softball's America East Tournament run ends on third day
Black Bears knocked out Binghamton before falling to UAlbany
Published: May. 12, 2023 at 5:49 PM EDT
CATONSVILLE, Md. (WABI) - Maine softball's Cinderella run at the America East Tournament as the No. 6 seed out of six teams fell one game short of the championship round.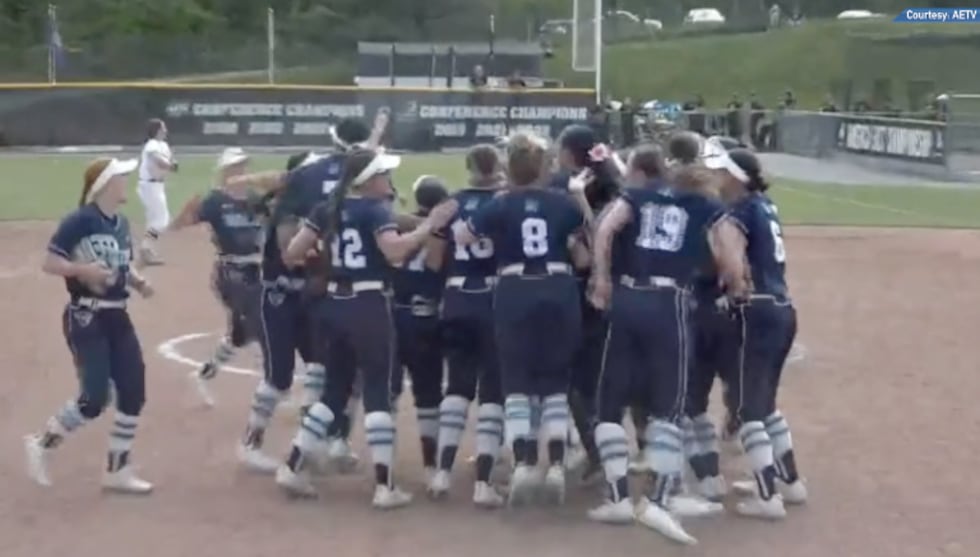 The Black Bears entered Friday needing two elimination-game wins to find a title shot on Saturday.
Maine began by continuing its run of upsets, eliminating No. 2 Binghamton, 6-4, in its first game of the day.
The Black Bears trailed, 3-2, heading into the fifth inning when Krista Francia struck with an RBI double, scoring Jasmine Gray and tying the game.
In the sixth, Grace McGouldrick connected for a three-run home run to give Maine a 6-3 lead.
Binghamton answered in the bottom half with an Emma Lawson solo shot, but that was as close as the Bearcats could get.
The 6-4 victory ushered in a matchup between the Black Bears and No. 3 UAlbany. The winner would face No. 1 and tournament host UMBC in Saturday's championship round at Noon.
The teams played to a 2-2 tie through two innings before Maddi Petrella gave the Great Danes a 4-2 lead with a single scoring two runs, including one on a Maine throwing error.
Gray cut the Great Danes' lead in half with a solo home run to make it 4-3 in the fifth frame.
UAlbany added another run on a wild pitch to end Maine's season, 5-3.
Copyright 2023 WABI. All rights reserved.