Houlton man charged on 24 counts in connection with burglaries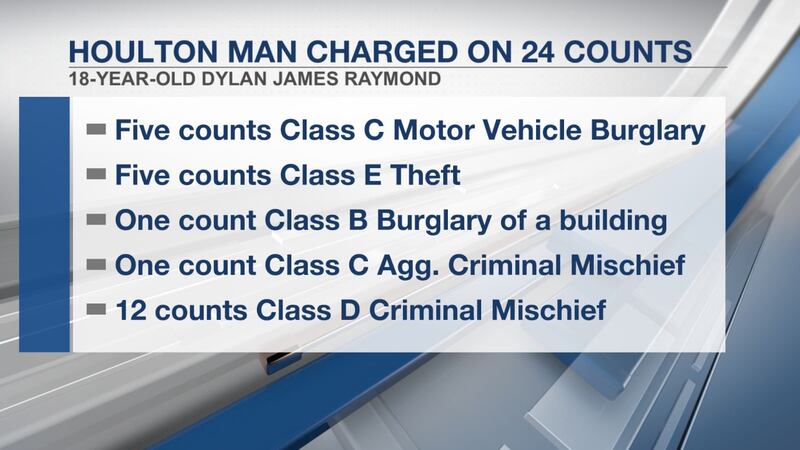 Published: May. 4, 2023 at 8:27 PM EDT
HOULTON, Maine (WABI) - A Houlton man has been charged on 24 counts related to several reports of vandalism, burglaries and property damage in just the last two days.
18-year-old Dylan James Raymond is charged with five counts of motor vehicle burglary, five counts of theft, one count each burglary of a building and aggravated criminal mischief and 12 counts of criminal mischief.
Houlton Police say additional charges are expected.
Police took Raymond into custody near the Cary Library after a reported burglary at Cole's Shoe Store.
Raymond remains at the Aroostook County Jail on $5,000 bail.
Copyright 2023 WABI. All rights reserved.