Gardiner man accused of abusing 91-year-old family member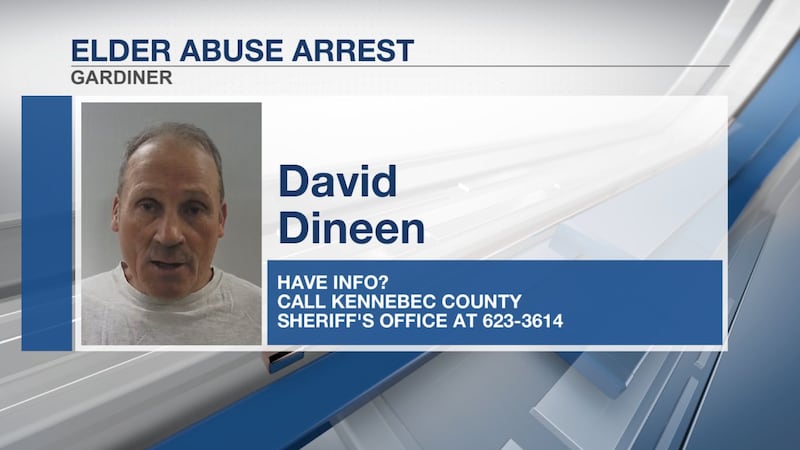 Published: May. 3, 2023 at 8:29 PM EDT
GARDINER, Maine (WABI) - A Gardiner man faces charges after police say he abused a 91-year-old family member.
David Dineen, 59, is charged with endangering the welfare of a dependent person, aggravated assault with a weapon, domestic violence assault with prior convictions and criminal threatening.
The Kennebec County Sheriff's Office says detectives, Gardiner Police and DHHS made the arrest last month on Highland Avenue in Gardiner.
Dineen is out on $10,000 bail and cannot contact the victim or witnesses.
Anyone with information can call the Sheriff's Office at 623-3614.
Copyright 2023 WABI. All rights reserved.