Bail reduced for driver charged in Turner crash that killed a grandmother delivering Christmas gifts
Jacob Diaz will also be allowed to keep driving to certain places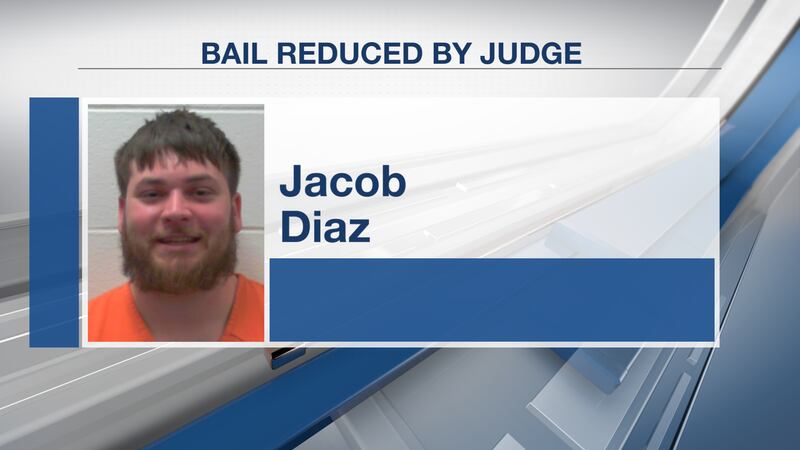 Published: Apr. 25, 2023 at 12:49 PM EDT
AUBURN, Maine (WMTW) - A judge Monday reduced bail for a man charged with manslaughter in connection with a deadly crash in Turner before Christmas.
The judge in Androscoggin County Superior Court lowered bail for Jacob Diaz of Augusta from $100,000 to $10,000. He also imposed several conditions, including that Diaz must live with his younger sister and must abide by a 9 p.m. to 6 a.m. curfew. Diaz will be allowed to keep driving himself to work, to meet with his attorney, to attend court and in the event of a medical emergency.
Diaz is charged with manslaughter, aggravated driving to endanger, two counts of reckless conduct with a dangerous weapon – that weapon being his pickup truck – and speeding in excess of 30 miles over the speed limit.
Police say he was racing another truck last December on Route 4 in Turner, driving more than 100 miles per hour, according to investigators. In court Monday, prosecutors said Diaz was going 107 miles per hour when he hit Carol Ivers' car.
Police said Diaz passed a semitrailer and crashed into Ivers' car as she pulled onto Route 4 from Upper Road.
Prosecutors say Ivers' car spun about 221 feet, that the engine was ripped from her car and went 183 feet past where her car came to rest and that a tire from the car ended up nearly 500 feet away.
Ivers, who was on her way to deliver Christmas gifts to her granddaughter in Brunswick, died at the scene.
A second person, 34-year-old Curtis R. Fogg of Windham, was arrested in South Portland earlier this month on several charges, including manslaughter, in connection with the crash. Police say he was racing Diaz.
Copyright 2023 WMTW. All rights reserved.