NHL executive's son suspended from college team after pushing woman's wheelchair down stairs
Published: Mar. 17, 2023 at 12:58 PM EDT
ERIE, Penn. (CNN) - Three student-athletes at Mercyhurst University in Pennsylvania have been suspended from their teams after they pushed a woman's empty wheelchair down the stairs of a crowded bar.
It was caught on security video just before midnight Saturday at Sullivan's Pub in Erie.
The video shows two men start to move the wheelchair. Then one of them, who has been identified as Mercyhurst University junior Carson Brière, sits in it before pushing it down the stairs.
The wheelchair was damaged.
The woman who owned the wheelchair said she was shaken up by what happened.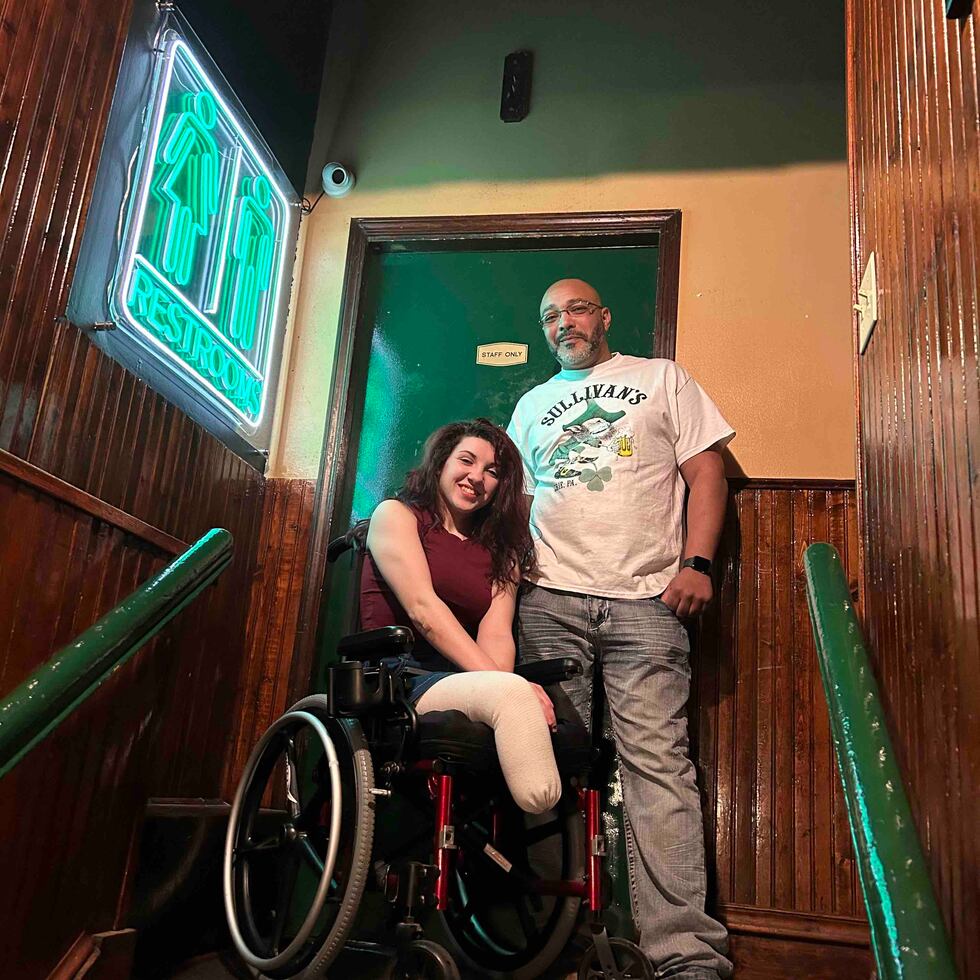 Both Carson Brière and his father Daniel Brière have issued statements apologizing for the incident.
Daniel Brière, who played in the NHL for 17 seasons, was recently named the interim general manager of the Philadelphia Flyers hockey team.
Mercyhurst, a private Catholic university with about 3,000 students, confirmed all three men were placed on interim suspension from their teams, pending the outcome of an investigation.
Police said they are also investigating the incident.
Meanwhile, a GoFundMe has raised money to repair the wheelchair.
According to the GoFundMe page, the wheelchair belongs to Sydney Benes, a double amputee who relies on her wheelchair while she is learning to use her prosthetics.
The GoFundMe organizer, a friend of Benes named Nathaniel Sanders, said he has to physically carry Benes down the stars any time she has to use the restroom, which is why the chair was parked at the top of the stairs.
Sanders said the bar was built before ADA compliances were enacted and "grandfathered in," thus is the reason the restrooms are located at the bottom of the stairs and are not wheelchair accessible.
The GoFundMe's original goal was $1,500 to repair the damages to the wheelchair. Extra funds will be used to help others in need who are in similar situations.
Copyright 2023 CNN Newsource. All rights reserved.