Deer Isle's Island Cheer and Tumbling returns from Quest National Cheering competition
ICE team wins divisional national championship
Published: Mar. 17, 2023 at 5:15 PM EDT
DEER ISLE, Maine (WABI) - The Island Cheer and Tumbling team is coming back from the Quest National Cheering competition at the ESPN Wide World of Sports in Orlando, Fla. with a divisional national championship.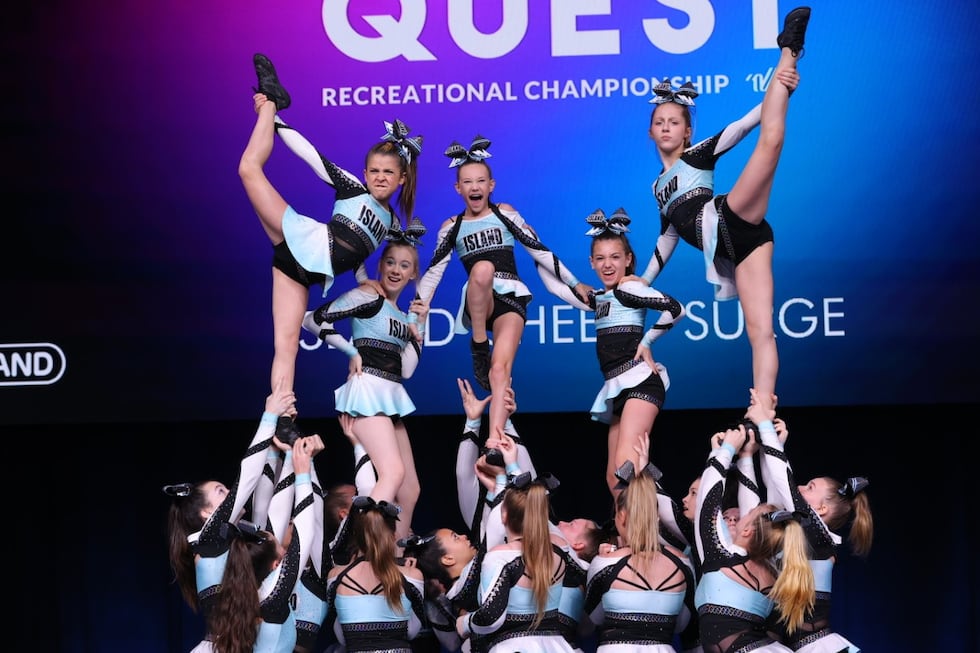 The ICE team came back with the top prize, while Surge returned with a fourth-place finish.
Island was well-represented by working hard since July to earn bids to the event.
"It was cool because not a lot of teams could get a bid. It was cool for us that we got a bid because we were in the top to get a bid. It was really cool," said Danica Fifield.
"We had to start somewhere. Being able to build up to this point in this new gym is really exciting," said Sophia Allen.
"We worked really hard, but also I feel like we deserved it because we've been stuff that has been improving," said Julianna Perez.
"It was a very tough competition, but we really came together as a team. We really pushed each other to be our absolute best out on that floor," said Josie Eaton.
Island's Blue Crew and Title teams made it to the top six.
They've got one more national event coming up: U.S. Finals in April in Worcester, Mass.
Copyright 2023 WABI. All rights reserved.