Bangor man charged in snowmobile theft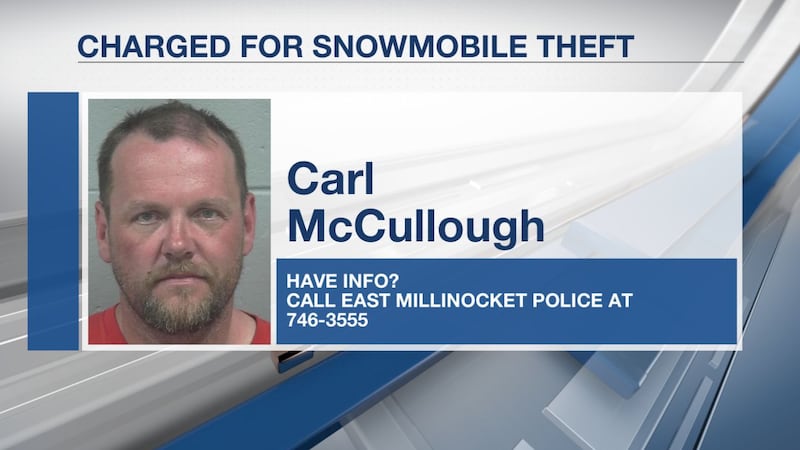 Published: Mar. 15, 2023 at 8:42 PM EDT
BANGOR, Maine (WABI) - A Bangor man was arrested Wednesday in connection with a recent snowmobile theft.
46-year-old Carl McCullough is charged with theft by unauthorized taking.
He's also being held at the Penobscot County Jail on probation violations.
East Millinocket Police say four snowmobiles and an enclosed snowmobile trailer were stolen last Friday from a Millinocket storage facility.
Police identified McCullough and arrested him without incident.
The stolen items have not been found and are valued at more than $50,000.
Anyone with information can contact East Millinocket Police at the number on your screen.
Copyright 2023 WABI. All rights reserved.