Lunchables will soon become part of the National School Lunch Program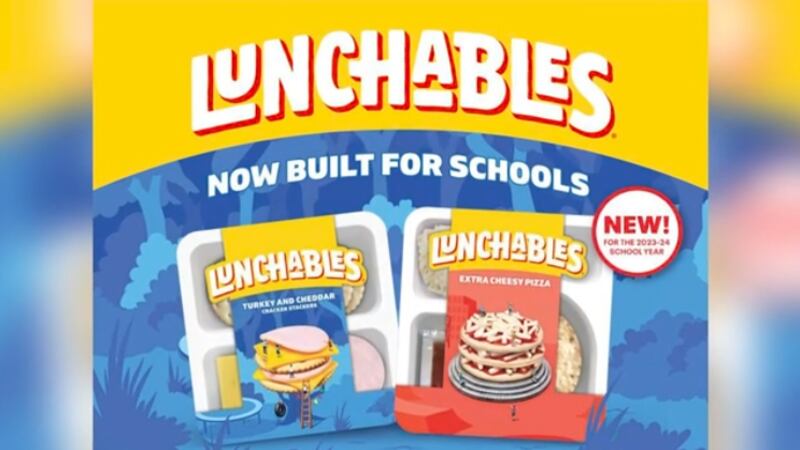 Published: Mar. 13, 2023 at 3:27 PM EDT
(CNN) – Lunchables will soon become part of school lunch programs across the country.
Kraft Heinz said two new varieties will be in school cafeterias this fall – turkey and cheddar cracker stackers and extra cheesy pizza.
These are different than those found in grocery stores. The company said they have improved nutrition that meets federal guidelines for the National School Lunch Program.
The rollout comes as school nutrition guidelines are becoming stricter.
The USDA has proposed changes that would aim to reduce sugar and sodium levels in school-provided lunches.
The NSLP was created in 1946 and provides lunch daily to nearly 30 million students.
Copyright 2023 CNN Newsource. All rights reserved.