3 people charged after Dexter drug bust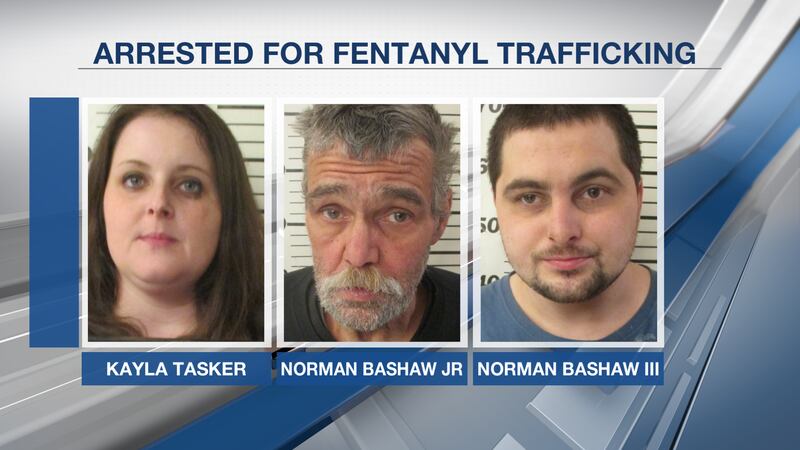 Published: Mar. 10, 2023 at 5:32 PM EST
DEXTER, Maine (WABI) - Three people from Dexter are facing charges after a drug bust.
Norman Bashaw Jr., 59, Norman Bashaw III, 27, and Kayla Tasker, 30, are all charged with trafficking in fentanyl.
The MDEA says on Wednesday, as part of an months long investigation, they searched the Garland Road residence where the three lived.
We're told the investigation included several undercover purchases of drugs from the home.
Officials say the 18-month-old child of Norman Bashaw III and Kayla Tasker was home at the time of the arrests.
The child is now in the custody of DHHS.
Copyright 2023 WABI. All rights reserved.