Police: Man arrested after body found dismembered, stuffed in barrel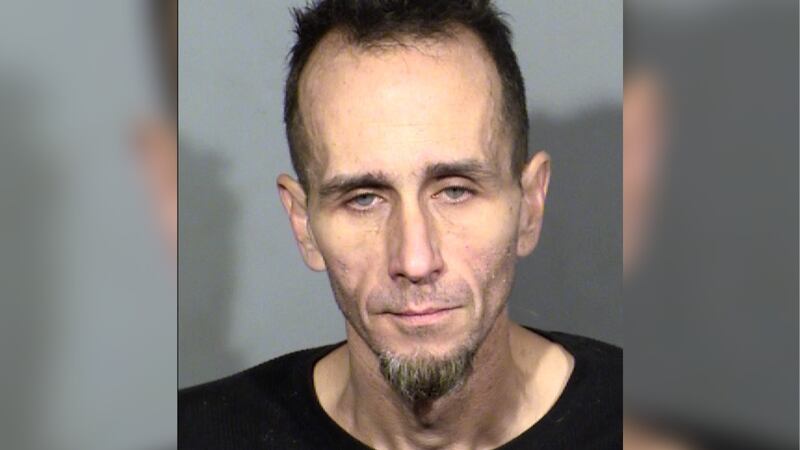 Published: Jan. 11, 2023 at 8:37 PM EST
LAS VEGAS (KVVU/Gray News) - Las Vegas police say a man has been charged with murder after human remains were found in a barrel.
KVVU reports the remains were found in November 2022, with 43-year-old Ryan Bentley facing murder and conspiracy to commit murder charges.
According to the Clark County coroner's office, the remains were identified as 39-year-old Rene Olmos Enriquez Jr., who was reported missing earlier that month.
Police said they learned through witnesses and text messages that Bentley believed Enriquez had "snitched" to authorities over the matter of narcotics. Enriquez's home had been searched by police in October 2022 where they said methamphetamine, heroin and fentanyl were found.
Enriquez was not arrested. Therefore, Bentley believed Enriquez was a snitch, the report said.
A police report said Bentley told Enriquez he had some sort of package and lured him to his house. Bentley then told Enriquez he could either be murdered or snort enough fentanyl to kill himself, the report said.
Enriquez reportedly did several lines of fentanyl before passing out.
Police said Enriquez eventually woke up and attempted to escape the house. However, Bentley ended up shooting Enriquez before heading to a friend's house for a change of clothes.
Las Vegas police said officers were called to the area for reported gunshots and found Bentley but no evidence if he was the one who was shooting a gun.
Bentley was arrested for narcotics but later released.
According to police, further evidence was uncovered during their investigation that detailed Bentley sending messages about dismembering Enriquez's corpse and putting it in a 55-gallon barrel before having friends help load it into a car.
Police said a Clark County contractor ended up finding the abandoned barrel with the remains inside on Nov. 29, 2022.
Officers said a human torso was found inside the barrel with a tattoo that matched photos of Enriquez.
According to court records, Bentley was indicted by a grand jury on Jan. 6, with a hearing scheduled for Jan. 26.
Copyright 2023 KVVU via Gray Media Group, Inc. All rights reserved.