Bangor proposes spending plan for $20.9 million in ARPA funds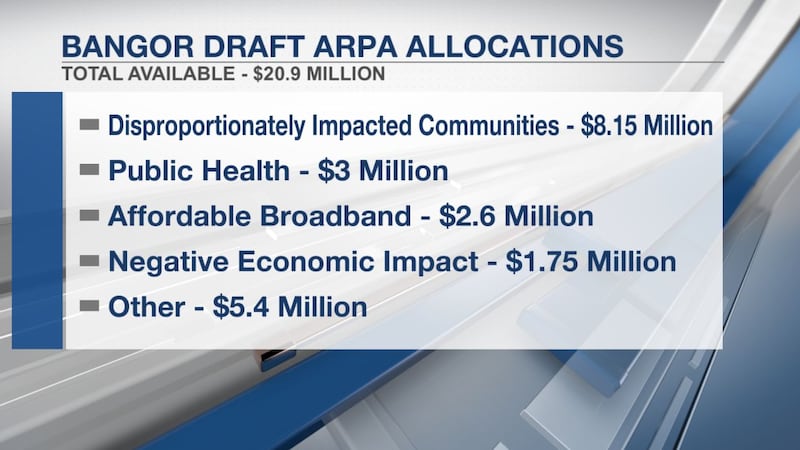 Published: Jan. 11, 2023 at 4:53 PM EST
BANGOR, Maine (WABI) - The City of Bangor has issued its first draft allocations of its nearly $21 million in American Rescue Plan Act funding.
These totals are suggested and do not reflect any official decisions.
The largest sum, nearly 39 percent of the funding, would go toward disproportionately impacted communities.
This includes $5 million for housing, and the rest for homelessness and childcare.
$3 million would aid public health, including mental health and substance use disorder prevention, treatment and recovery.
Other projects include broadband, small business aid, public restrooms and EV chargers.
The city has already awarded almost $2.4 million to Penquis, the Bangor Public Library, Fresh Start and the Maine Discovery Museum, as well as creating new housing and homelessness staff positions.
You can access that draft plan here.
Copyright 2023 WABI. All rights reserved.