Belgian waffle food truck coming to Ellsworth this summer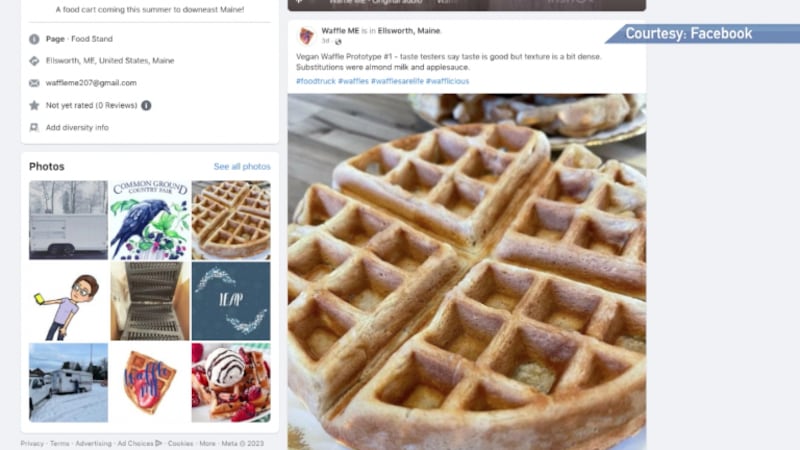 Published: Jan. 8, 2023 at 12:15 PM EST
ELLSWORTH, Maine (WABI) - Whether it's for breakfast, a snack, or just plain comfort, any time is truly a good time for a waffle.
If this rings true for you, there's a new food truck coming to Ellsworth this summer!
Kathryn Kennedy is a baker and history teacher at George Stevens Academy.
She's the one behind Waffle ME- downeast Maine's new Belgian waffle food cart.
The cart is currently outfitted to serve various types of fair foods, but over the next few months, it will begin to take on a sweeter look currently foreign to the city of Ellsworth.
"So, I love to bake, and a few years ago in 2019 I got to go to France to study WWI," said Kennedy. "And, they have these little kiosks there selling Belgian waffles with all sorts of different toppings, strawberries, whipped cream, chocolate sauce. And we just became obsessed with them and would go back and visit them, and I was like, this would be so fun to have around here."
As the weather gets warmer, Kennedy and her husband will continue to bring new life to the cart, with the plan of bringing a piece of France to their corner of Maine.
For more information on what's to come for Waffle ME, you can visit them on Facebook and Instagram.
Copyright 2023 WABI. All rights reserved.