Students injured in crash involving school bus in Newburgh Friday morning
Multiple students on bus were taken to the hospital with minor injuries according to authorities
Published: Jan. 14, 2022 at 8:07 AM EST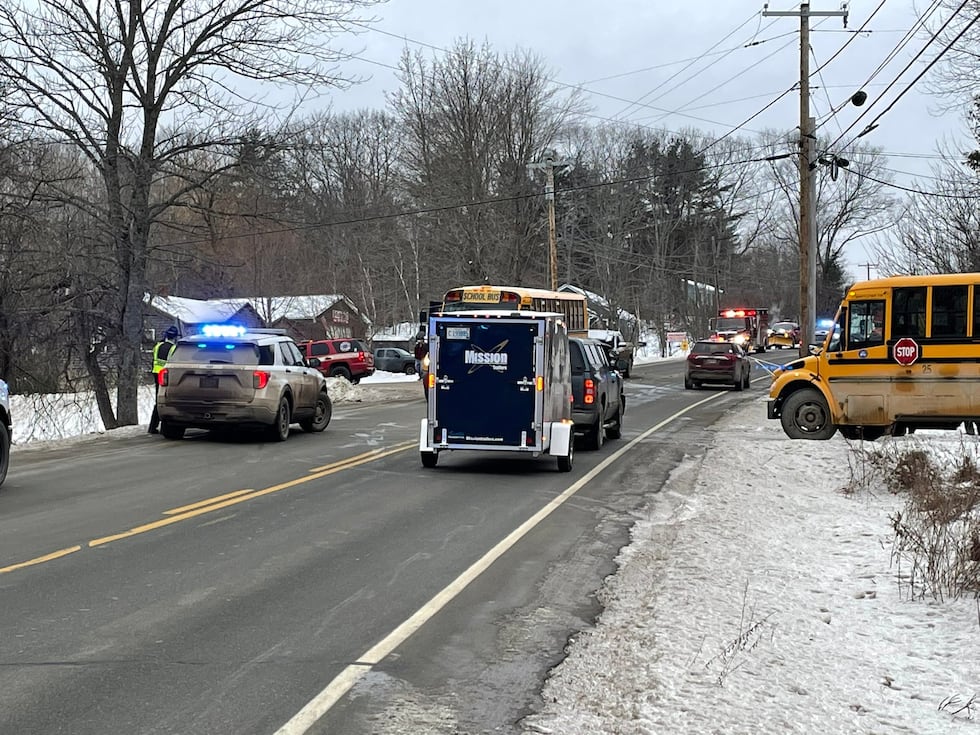 NEWBURGH, Maine (WABI) - A crash between a pick up truck and a school bus Friday morning injured nine people including eight children.
Officials tell TV5 they responded to the crash along Western Avenue near Chapman Road shortly before 7 a.m.
A total of eighteen kids were on the school bus, eight of them were sent to the hospital with minor injuries.
The passenger of a white pick up that rear ended the bus was also sent to the hospital with minor injuries.
"It's always a scary situation when it's kids involved and a school bus, for everyone involved, for the parents, for the kids, even for the first responders. Obviously no one wants to show up and see a kid who's hurt," said Corporal Stephen Marko of the Penobscot County Sheriffs Office.
Police say the school bus was trying to make a stop to pick up a child when the bus was hit by the truck.
The crash is still under investigation.
Copyright 2022 WABI. All rights reserved.