Majority of new COVID vaccines in Maine Sunday were boosters
1,027 new booster/additional shots according to Maine CDC
Published: Nov. 22, 2021 at 10:16 AM EST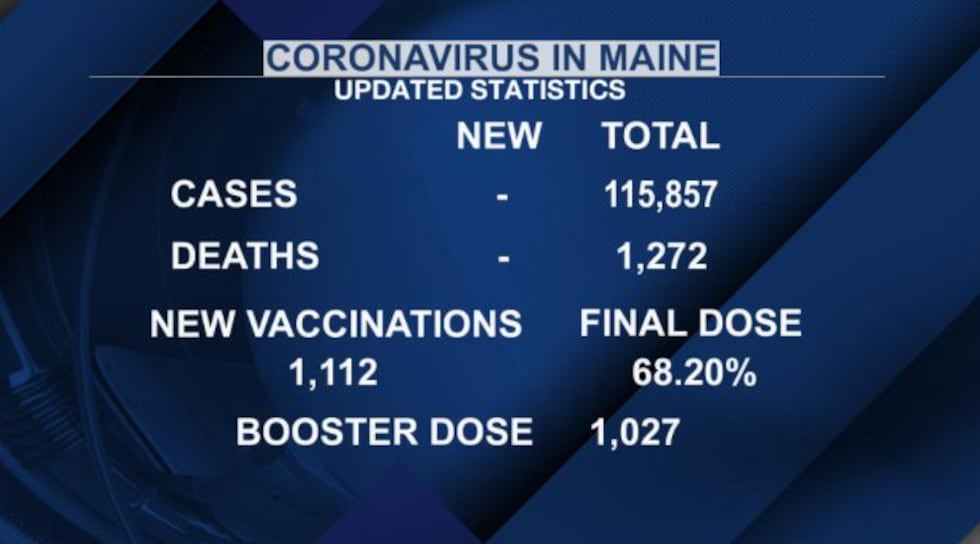 Maine (WABI) - The Maine Center for Disease Control and Prevention reported a new all-time high record of Mainers hospitalized with COVID-19 on Monday.
As of Monday, there were 296 people in a hospital in Maine with COVID-19, which was up from 287 on Sunday.
87 patients were in the ICU and 36 were on ventilators.
1,112 new doses of coronavirus vaccine were administered Sunday according to the state's vaccination dashboard.
Most of those were booster shots.
68.2% of all Mainers are now fully vaccinated against the virus.
Case investigations are not conducted on the weekends.
The next update will come Tuesday.
Copyright 2021 WABI. All rights reserved.