Maine students talk with astronaut on International Space Station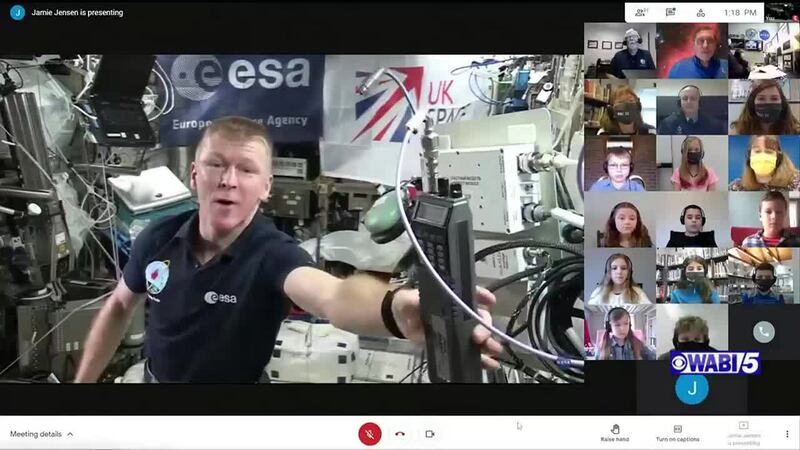 Published: Jan. 21, 2021 at 11:44 PM EST
KENNEBUNK, Maine (WMTW) - A group of Maine students got to speak Thursday with an astronaut on the International Space Station.
Students at the Sea Road School in Kennebunk spoke with astronaut Mike Hopkins and got to ask him a few questions.
They asked Hopkins about how it felt to see Earth for the first time from space, and they asked him what the most dangerous part of being in space is.
Hopkins said his favorite part about space is getting to do science experiments and floating.
The students have been learning about space in class, including how to train for space in gym class. They've also tried space food and learned what it is like to be an astronaut.
Copyright 2021 WABI. All rights reserved.